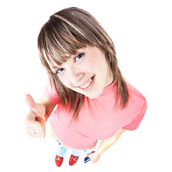 There's always a new scam nearly every week
London, UK (PRWEB UK) 11 October 2012
The UK's leading model agency directory explores all aspects of the modelling industry, providing aspiring and existing models with information about how to keep themselves safe. The new pages just added to the winning website, address parents of teen models directly and tackle taboo subjects as they talk about stress, cosmetic surgery and body dysmorphic disorders.
"Our website is not only aimed at models themselves," explains Stevie Lake, marketing manager for UK Model Agencies." We are trying to encompass all the family, because when a teen model gets into difficulties, it's the parents, aunties and uncles who need to know how to help. There are many dangers in teen modelling and we aim to highlight as many as we can, and offer guidance and support but also advice for those who don't know where to turn. We're not doctors or guidance counsellors, but our pages are hopefully informative and can give a parent a little bit of reassurance that they aren't on their own."
Attracting more than 25,000 unique visits each month, the UK's largest online model agency directory hear from models every day, with horror stories of model scams which they post in their news section as soon as they happen.
"There's always a new scam nearly every week," says Jim Dawson, chief press officer for UKMA. "As soon as we hear about them on the grapevine we post it on our news section, hopefully preventing these con artists ripping off young and inexperienced teenage models. They are all very convincing and are also very good at their job, and no matter what age a model is, it's very easy to be taken in by them."
With pages recently uploaded tackling taboo subjects such as alcohol and drug abuse, eating disorders, coping with stress and the effects of it, the new pages launched today are aimed at the older generation looking out for their offspring.
"It's scary enough when a child comes to you to say they want to become a model, but a parent can do more damage by instantly dismissing this is a flight of fancy. A parent needs to sit down and listen to their child, ask them why they want to become a model, because some may be totally serious about it," says Stevie." The worst thing a parent can do is to dismiss their teenager's dreams out of hand, because they may very well go behind your back and find modelling jobs for themselves. They could very easily come across unscrupulous people who wouldn't think twice about putting your teen model in danger."
See the new pages as they are added at http://www.ukmodelagencies.co.uk