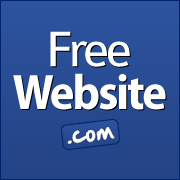 New York, NY (PRWEB) October 11, 2012
According to a new article released by the website experts at FreeWebsite.com, using a website builder to create a website is both labor and time-intensive. Instead, the company recommends getting a "done for you" website from a reputable website provider.
"Website builders are fine if you want to do all the work yourself," said FreeWebsite.com CEO, Jeff Spicher. "But even with a website builder, there's still a ton of work for you to do to actually plan and create your website. If you're new to this kind of thing, a website builder might not be your best option."
In the article, FreeWebsite.com discusses the various drawbacks to using a website builder, and offers readers a faster, simpler alternative - free "done for you" websites.
"A reputable website provider will do all the work for you and actually build your site," said Spicher. "At FreeWebsite.com, for example, you tell our web designers what you want, and they'll do it all for you, from planning, to building, to writing content. You'll get a completely 'done for you' website without lifting a finger."
FreeWebsite.com provides free websites for small businesses, online stores, and individuals. Every website the company gives away comes complete with professional content.
About FreeWebsite.com: FreeWebsite.com breaks down barriers to website ownership by providing attractive, easy to maintain websites, complete with content, at a low price. To learn more, visit FreeWebsite.com.