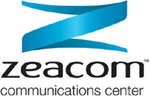 Zeacom's Contact Center helps provide customers with a true unified communications solution, leveraging Lync as the underlying voice platform to anchor agent-bound calls along with the Lync client to provide IM, Presence and Conferencing functions,"
Irvine, CA (PRWEB) October 10, 2012
Zeacom (http://www.zeacom.com ) today announced that its Zeacom Communications Center (ZCC) application has passed Microsoft Lync ISV qualification for Microsoft Lync, the company's unified communications platform. As a global provider of multimedia contact center software, Zeacom can now natively extend the reach of Lync into contact center environments worldwide.
A mature and feature-rich software-only product, ZCC empowers Lync customers with a safe contact center option, and a clear migration path from legacy voice systems to the next-generation Lync platform. By leveraging Microsoft's Unified Communications Managed API (UCMA), Zeacom enables a seamless integration of its applications, such as rich agent desktop and skills-based routing, into the Lync environment.
"Zeacom's Contact Center helps provide customers with a true unified communications solution, leveraging Lync as the underlying voice platform to anchor agent-bound calls along with the Lync client to provide IM, Presence and Conferencing functions," said Aamer Kaleem, chief technology officer of Lync Worldwide Voice at Microsoft.
"We are delighted to announce the qualification of our development partnership with Lync," said Damon Carter, director of business development for Zeacom. "With Lync and ZCC, customers can fully optimize their Lync investment by maintaining a single telephony infrastructure for both enterprise voice and their contact centers."
About Zeacom
Zeacom, an Enghouse Systems company, is a leader in communications software solutions delivering Multimedia Contact Center and Process Automation that brings customers closer. Established in 1994, every day more than 4,000 sites rely on our enterprise-class solutions to improve the customer experience, increase productivity, and understand their customer interaction workflows.
Zeacom is a Microsoft Infrastructure, Unified Communications, and Lync Developer partner with offices in North America, Northern Europe and Asia Pacific.
For more information go to http://www.zeacom.com
About Enghouse Systems Limited
Enghouse Systems Limited is a leading global provider of enterprise software solutions serving a variety of vertical markets. Its strategy is to build a large diverse enterprise software company through strategic acquisitions and managed growth. Enghouse shares are listed on the Toronto Stock Exchange (TSX: ESL). Further information about Enghouse may be obtained from its web site at http://www.enghouse.com.
CONTACTS:
NORTH AMERICA
Mostafa Razzak
JMR Worldwide
212.786.6036
m.razzak (at) JMRWorldwide (dot) com
AUSTRALIA
Dave Goodfellow
Bite Communications
+612.9377.1182
Dave.Goodfellow (at) bitecommunications (dot) com
NEW ZEALAND
Paul O'Leary
Pursuit PR
+64 9 913 7520
paul (at) pursuitpr (dot) co (dot) nz