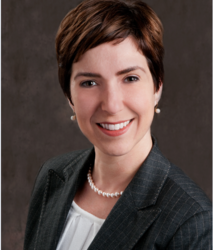 Glenn's unique voice and perspective comes at a much-needed time in Atlanta.
Atlanta, GA (PRWEB) October 11, 2012
As a closing to Hispanic Heritage Month, CHL founder Glenn Llopis will be the keynote speaker at today's Hispanic Achievement & Business Leadership Awards (HABLA) luncheon in Atlanta, which recognizes the accomplishments of business and community leaders as well as awards a $5,000 scholarship to a Hispanic college-bound student.
Llopis, a best-selling author of Earning Serendipity: 4 Skills for Creating and Sustaining Good Fortune in Your Work, will highlight how the "Hispanic Factor" will change the business landscape and how professionals and Hispanic business owners need to tap into their innate characteristics to accelerate their advancement to the next level.
"Glenn's unique voice and perspective comes at a much-needed time in Atlanta," says CHL Atlanta Chapter President Marisa Salcines, who was recently selected to lead CHL's inaugural chapter in Georgia. "His inspirational thought-leadership regarding Hispanics is not only innovative and relevant but is also the missing link between surviving and excelling in today's business world."
According to the 2012 U.S. Census, Hispanic-owned small businesses are growing at nearly twice the rate of the national average with annual revenues at $350 billion. Additionally, by 2015 the Hispanic consumer market will reach $1.5 trillion in buying power. Further, the Georgia Hispanic Chamber of Commerce reports that Metro Atlanta is the tenth-largest and fourth-fastest Hispanic market in the country.
"Clearly, the impact of the Hispanic population and the entrepreneurial spirit we bring with us is influencing the emergence of Hispanic-owned small businesses," says Glenn, who has been featured on CNN and ABC and is a regular contributor to Forbes, Harvard Business Review and the Huffington Post. "With this rapid growth, the need for Hispanic-specific resources and support to help enable revenue generation and profitability is at an all-time high."
Recognizing the high demand for Hispanic-tailored resources for professionals, business owners, and corporations, CHL recently launched the Hispanic Training Center (HTC). This innovative online training center is the first and only interactive platform for and about Hispanics that serves as the vehicle to enable culturally-relevant training with its local market chapter partners such as the CHL Atlanta Chapter. Unlike other membership programs where you pay to become part of a network, CHL Chapter membership is free when you sign up to complete Level 1 Certification on HTC.
"As a professional in the corporate world and a Latina leader, the HTC certification program provided me with real-world business and leadership skills that I applied to my job the very next day," explains Salcines. "The high-caliber content is far more relevant to my Hispanic culture and heritage than any business book I have ever read or workshop I have attended. The coursework spoke to me personally while at the same time helped me cultivate my personal brand and my own authentic voice."
Whether you are a Hispanic professional or business owner, finding your "voice" and leadership abilities by utilizing resources such as HTC is at the core of Llopis' message – one that HABLA luncheon attendees will hear loud and clear. "For Hispanic-owned businesses to flourish, they will need to evolve into more strategic organizations rather than tactical ones," says Llopis. "Hispanic-business owners must become executives, and learn to trust their employees."
Likewise, for corporations to thrive they will need to transition from managing diversity and inclusion as a traditional cost center to managing it as a profit center. Says Llopis, "Those organizations that make this commitment will soon find themselves winning the war on talent and market share for their products, services and brands. They will dominate their industry and positively impact their bottom line for several years to come."
With this in mind, Salcines will focus on fostering strategic alliances with local market corporations to help their Hispanic talent bridge culture to enable higher levels of performance; thus cultivating innovation and initiative. The CHL Atlanta Chapter will also extend its culturally-relevant educational outreach by developing local community engagement programs with colleges and universities to better prepare the next generation of Hispanic leaders that enter the workplace.
For more information, regarding CHL Atlanta Chapter Membership please contact Marisa Salcines at Marisa(at)centerforhispanicleadership(dot)com. For more information regarding Glenn Llopis,HispanicTrainingCenter.com or to become a CHL Chapter leader or member in your local market, please contact Annette Prieto-Llopis at aprieto(at)centerforhispanicleadership(dot)com.
About Center for Hispanic Leadership
CHL is the only Hispanic talent and business development institute of its kind. CHL is designed to create awareness of Hispanic leadership in today's fiercely competitive global marketplace. CHL helps Hispanics leverage their heritage to discover their full potential in their careers; as authentic leaders and small business owners.