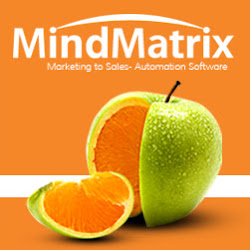 Self sufficient sales teams benefit everyone
Pittsburgh, PA (PRWEB) October 11, 2012
Mindmatrix Inc., creator of AMP, the marketing automation platform, announces an added sales and marketing tool to their software: the ability for sales people to create on-the-go personalized Microsoft Office PowerPoint presentations, sales proposals and graphics.
Recognizing that clients expect salespeople to present customized proposals, AMP now allows a salesperson to create a client-specific PowerPoint presentation without relying on the marketing department. Automation allows marketing to create templates and define the parameters of the presentation, leaving salespeople to individualize it, as needed, for every new client. In addition to this important feature, sales staff can create e-books and unique web pages, personalized proposals, and one-of-a-kind catalogs that address the specific product interests of an individual customer.
Harbinder Khera, CEO of Mindmatrix, points out that "Every day, clients are out there expecting to be wooed by salespeople with individualized sales proposals and presentations that are directly tailored to their own specific needs. They expect personalized graphics and logos. They only want to see products appropriate to their business interests. A marketing department that is unable to readily produce what is needed can be detrimental to any sales team's efforts. Sales can be lost when an account executive resorts to using generic proposals that only generically address a customer's needs, and appear to have been tailored broadly to a mass audience. It was the reality of these situations that drove the development our sales toolkit."
The driver behind these capabilities is AMP's template-driven design. A firm's marketing department can design a template for any media such as a PowerPoint, brochure, print advertisement, or a product catalog. The template defines what aspects of a promotional piece can be adjusted to individualize the message for a client. Any salesperson can then log into AMP and make whatever changes are needed, without altering the over-all design and branding message defined by corporate marketing. The integrity of the brand can be maintained while every piece can be tailored to a specific customer. This is a "must have" feature of marketing automation software.
About MindMatrix
For the past 14 years, MindMatrix, Inc. has focused on sales-marketing alignment for over 34,000 sales and marketing professionals worldwide. Unique to the industry, MindMatrix offers Next-Generation Marketing Automation software on a single unified platform for Sales and Marketing. Our solutions bring about a seamless integration of the two key functions, helping our clients derive the maximum benefit from their investment in sales and marketing.
Our product offerings for sales include on-demand sales materials creation, and smart lead prospecting. On the marketing front, our solutions cover demand generation, brand management, quality lead generation, lead nurturing, social media automation, lead scoring, and marketing materials creation across print and digital media.