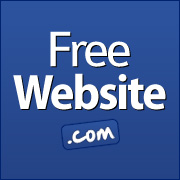 New York, NY (PRWEB) October 11, 2012
According to an article published by FreeWebsite.com today, 88% of Internet users go online to search for products and services. In light of this fact, FreeWebsite.com encourages computer store owners to establish an online presence for their company using a custom computer store website.
"It's important for any small business to get online with a website," said FreeWebsite.com CEO, Jeff Spicher. "But as a computer store owner, your customers will actually expect you to have a strong online presence. The easiest way to do that is to start with a free computer store website build by the experts."
FreeWebsite.com provides small business owners, including computer stores, with all the tools and resources they need to succeed online. The company's expert web designers will do all the work and build an attractive, custom small business website, and load it up with relevant content.
"Phone books are a thing of the past," Spicher went on. "Today, people search online for businesses. With a computer store website, you can make sure your customers can find you."
About FreeWebsite.com: FreeWebsite.com breaks down barriers to website ownership by providing attractive, easy to maintain websites, complete with content, at a low price. To learn more, visit FreeWebsite.com.