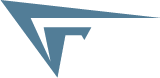 Poor data can cost businesses 20%–35% of their operating revenue.
Cleveland, OH (PRWEB) October 11, 2012
Anyone looking for ways to make data and analytics more concrete and relevant to real-life business decisions should attend the Fathom-hosted NEOUPA event at 6:00 p.m. on October 24th. NEOUPA (Northeast Ohio Usability Professionals Association) and Fathom encourage people that use data in their day-to-day decisions—user experience professionals, marketing managers and operations professionals—to attend for the opportunity to learn how to get practical insights from "Big Data" and increase efficiencies.
Attendees must register for the NEOUPA event on Big Data in advance. Admission to "Turn Usable Data into Action: A Panel on Data Analytics" is $10 for non-members of NEOUPA, but free to members. The panel speakers consist of Steve Kessen, director of enterprise solutions at Fathom; Justin Spring, CEO of BringShare; and Greg Rentsch, director of strategy and consulting at Metrics Marketing. Joe Kneal, Fathom director of email marketing, will moderate.
"The market for Big Data is growing to the tune of nearly $17 billion by 2015. It is already one of the hottest things happening in the business world insofar as it enables better strategic decision-making," said Kessen. "On the flip side, poor data can cost businesses 20%–35% of their operating revenue. As customer engagement becomes increasingly trackable through digital signals, winning businesses discern the patterns to help improve messaging as well as budgeting."
The panel members will outline where the industry is heading and demonstrate how to manipulate data in order to solve problems. They will show the most effective tools to use for particular goals, as well as how to make data more usable, visualized and predictive. Other topics include types of data; data integrity; merging data; measureable performance indicators; dashboard reports and actionable insights.
Registration is still open for "Turn Usable Data into Action: A Panel on Data Analytics."
About Fathom
We believe that all investments in marketing and advertising should be held highly accountable. Fathom is a full-service digital marketing and analytics firm that delivers profitable revenue for its clients across multiple digital touch points. Our results-oriented approach aligns well with mid-cap and large enterprises alike. Our proven track record of success across multiple industries—including manufacturing, technology, education, healthcare and sports—allows us to back up our promise to deliver "results that matter." Companies that want simple answers to the digital world's complex marketing questions choose Fathom for the assurance that the return on their advertising budgets will be highly profitable.