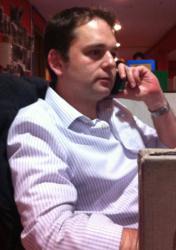 The key to making these smaller advances worthwhile to the merchant, the sales reps and the underwriters, is to keep the funding process as fast and efficient as possible.
New York, New York (PRWEB) October 10, 2012
Yellowstone Capital, LLC (YCL), consistently ranked top ten in the Merchant Cash Advance Industry, is paving the way again by redefining the cash advance concept.
According to YCL, a starter approval can be loosely defined as a stepping-stone to a traditional merchant cash advance. It is a method of quickly establishing a relationship and building a reliable line of credit in a very short period of time. Merchants must first own a business, but the likelihood of not qualifying due to industry standards has lessened significantly as a result of the starter program.
In the past, if a business did not generate stable monthly revenue of at least $15,000 per month, this could prevent an application from ever making it to underwriting. In addition, an applicant with low credit scores and open liens or judgments would likely be declined for funding.
"Offering a starter approval can be very rewarding from a sales perspective", says Mike Samuels, a seasoned representative for YCL since 2009. "These are great businesses that can't find funding elsewhere due to comparatively low revenue or credit mistakes in the past. It's a good feeling to be able to offer this service where there were previously no options."
Arlena Basilio, an in-house funder for YCL, commented on the program: "The key to making these smaller advances worthwhile to the merchant, the sales reps and the underwriters, is to keep the funding process as fast and efficient as possible."
The typical turnaround time for a deal to close and fund in the Merchant Cash Advance industry, is 4 days, whereas the trend for starter advances at Yellowstone Capital is 1 to 2 days from time of application submitted to time of funding. On Mon 9/24/2012 at 2:36 PM, an application was received through the Yellowstone Capital website for a home-based trucking business. An approval was given and contracts were returned within hours. The merchant received funds in their account that same day at 6:35 PM. "It was a pleasure being able to help this company so quickly. The deal is completing on time and we've prepared a renewal offer with a higher approval that should fund in about 2 weeks."
Arlena, who has been funding starter deals for a few months now as a research project, reported significant findings: "I've seen repeatedly where this small installment of extra revenue can really catapult a business to the next level. As revenues increase, so do our approvals."
"As long as you currently own a business and are generating revenue," says Samuels, "it's likely that we can find you funding. Structured properly, a starter advance can help to establish the same valuable line of credit that a standard merchant cash advance offers."
Arlena can be reached at:
lbasilio(at)yellowstonecapllc(dot)com
1347-464-0781
Mike Samuels can be reached at:
msamuels(at)yellowstonecapllc(dot)com
1347-269-3463