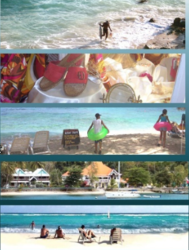 Real Holidays TV gives hospitality companies and travelers a central place to share videos
(PRWEB) November 06, 2012
RealHolidays.TV launches a travel videos channel on YouTube for travellers seeking a new or unique tourism destination for a vacation get-away.
Tourism videos vary according to geographical region and country. Various companies are represented on RealHolidays TV, so there are plenty of different locations and venues from which to select the perfect vacation spot.
"Real Holidays TV gives hospitality companies and travelers a central place to share videos" say Ian Clayton, the man behind RealHolidays.TV. "RealHolidays TV grew out of a desire to have one place for all of our hotel, activity providers and tourism clients to display the videos we create and publish for them".
Traveler who visit RealHolidays.TV have a single place to view holiday videos by location, and by categories. Travelers seeking a quality holiday now have a vacation video they can watch. Whether seeking an exotic location, a hotel, an activity by country, or looking for a theme like Wine & Food, it's now all in one place "
Previously all these videos were only available in specific YouTube channels or websites, such as Adventure-Travel-Destinations.com. That was not helpful to those who were looking for videos by country or by specific vacation theme or activity. Now with Realholidays.TV the videos are displayed by geographical location and by themed holidays.
No matter what the occasion, a couple seeking a romantic hideaway, an exotic beach hotel, or a family looking for a vacation apartment with plenty of fun attractions and entertainment, RealHolidays.TV will have a specific video to meet the needs; from hotel videos to general holiday videos and tourism destination films.
Real Holidays TV is not limited to only those who are looking for a vacation. Hotel and tourism bureaus seeking to increase their customer base may visit [http://Marketing.RealHolidays.TV for additional information on how to be featured on Real Holidays TV.
For additional information or to watch videos, visit the YouTube site at: http://www.youtube.com/watch?v=NPTs2A_0ce0