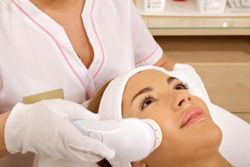 Non-surgical, anti-aging procedures not only reduce the impact of time, but also the impact on the wallet.
Park City, UT (PRWEB) November 28, 2012
For many women not quite ready for full-fledged cosmetic surgery, non-surgical interventions are a viable options. According to figures from the American Academy of Facial Plastic and Reconstructive Surgery's AAFPRS Membership Study, three-fourths of procedures performed by AAFPRS member surgeons report were cosmetic non-surgical procedures. Of these, Botox, hyaluronic acid injections and microdermabrasion were the top three non-surgical cosmetic procedures.
For those women who want to reduce or erase the signs of aging while giving their face a fresh, new look, laser treatments, dermabrasion and chemical peels have proved to be effective techniques. In each case, the goal is to remove the epidermis or outer layer of skin to allow new skin to appear. Both microdermabrasion and laser skin resurfacing treatments stimulate the production of skin cells and collagen, creating a more taut and smooth skin surface.
Non-surgical anti-aging procedures not only reduce the impact of time, but also the impact on the wallet. Facelifts can cost on average more than $7,300, while microdermabrasion comes in at about $135, according to the AAFPRS report. But it's not so much an either/or choice, but rather choosing a less expensive and invasive treatment now in the hopes of delaying the more dramatic procedure a few more years. The report also showed that patients are more informed about cosmetic procedures in general, and focus more on addressing specific problem areas rather than looking like the celebrity du jour.
However, patients need to understand that non-surgical treatments can only do so much. For example, chemical peels can't treat deep facial lines, remove deep scars or broken capillaries, tighten sagging skin or make pores smaller, noted the American Society of Plastic Surgeons. Also, certain types of skin may show adverse effects from non-surgical treatments such as changes in skin pigmentation or scarring. A qualified plastic surgeon can advise patients as to which non-surgical procedure would be most effective to achieve the desired results.
Equally important is to follow the recommended post-surgery care plan and protect the skin against more sun and environmental damage, to keep that young skin from showing its age.