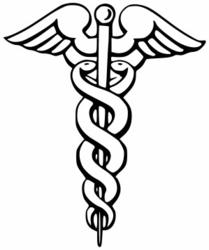 The Roche Group, was so impressed with the Google Apps Suite that they migrated 90,000 employees.
UK - (PRWEB UK) 5 November 2012
London: Within recent years, there has been an explosion in the amount of sectors of the Healthcare Industry that have 'Gone Google', meaning they have migrated to Google Apps for Business. In 2011, 4 percent of the healthcare industry used cloud computing, but that number will jump to 20.5 percent a year, according to a recent report by research firm MarketsandMarkets.
In general terms, 'Going Google' allows businesses to discover a better way of working by giving employees what they want. By allowing the employees to work from anywhere and on any device, Google Apps improves efficiency and reduces operational costs with its secure and flexible infrastructure.
This is of particular importance in the Healthcare Industry, as Google's cloud suite allows companies and clinicians to spend more time discovering innovative drugs and medical treatments, by making it easier for vast amounts of data to be analysed and stored. Migration to the cloud is growing rapidly due to increasing pressure to achieve more whilst cutting costs at the same time.
The Seattle Children's Hospital recently went Google, where the Medical Director of the Craniofacial Centre Dr. Michael Cunningham has spoken about the positive impact that 'Going Google' has had on the cell research of craniosynostosis.
"The biggest obvious consequence of having craniosynostosis is that your head shape gets very abnormal and it increases the pressure inside the skull, having potential to damage the brain,"
Researchers working with a huge amount of data stored in the cloud were able to successfully identify patients whose cells looked similar to those with the disease craniosynostosis, caused by an abnormality in the way the bone cells communicate.
"It's the first thing that's ever been found that really gives us a clue as to where to look in terms of underlying cause," Cunningham says.
During this intense process, researchers crunched, analysed and then sequenced an incredibly large amount of information, which could never have been done by Dr Cunningham alone, as it would have been far too time consuming and at a great cost.
On top of this, storing information in the cloud makes it easier for researchers to collaborate their work and findings, and share it with other like minded individuals. This has its benefits in that other researchers may have useful information to add, therefore accelerating the drug discovery process. Dr. Stephen Friend, the president of the non- profit organisation Sage Bionetworks, has expressed that even rival pharmaceutical companies have incentives to share their research, findings or even just ideas, with other researchers through the cloud.
"They're trying to develop their drugs for lower cost, and so pharmaceutical companies love the de-risking that occurs by having much of the data be available for everyone to look at," Friend says.
Forrester Research analyst James Staten says cloud computing is becoming a necessity.
"If a new tissue sample is submitted to them from a doctor who doesn't know what kind of cancer it is, they can put that single sample into their database on the cloud and, within less than a day, come back with a high-probability diagnosis of what kind of cancer that tissue sample is," Staten says.
Dr. Alan Hippe, the CFO and CIO of one of the world's leading research focussed healthcare groups, The Roche Group, was so impressed with the Google Apps Suite that he migrated 90,000 employees in order to allow them to work better together, from anywhere. When evaluating the new cloud based solutions that are available in the current marketplace, the Executive Committee of the Roche Group was sold by the outstanding service and rapid innovation of Google Apps, and rolled it out to their employees spread across more than 140 countries.
All sectors in the Healthcare industry stand to gain a lot from migrating to Google Apps, by improving efficiency tenfold and allowing employees to communicate and collaborate with ease.
AppsCare®, Google Enterprise Premier Partner is a world leader in cloud services provisions, supporting over 2500 customers in 33 countries. AppsCare® comprise 10+ years experience deploying technical solutions for organisations of all sizes and geographies utilising their unique GStall delivery methodology and AppsCare® support programmes. AppsCare's engineers were some of the first to achieve both Google Apps Certified Deployment Specialist (GACDS) and Cisco IronPort Certified Security Specialist (CICSS) accreditations providing unrivalled expertise in our customer care teams.
Their fortnightly newsletter provides cloud computing and other industry news, advice and hints and tips. Subscribe to the mailing list here.