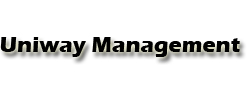 In 1972, Uniway dedicated our efforts to the concept of saving members money and lowering their cost of living. This concept has been accomplished and remains our primary objective.
Forest Park, GA (PRWEB) November 05, 2012
In a tight economy, holiday shopping can be difficult for many. Uniway, an industry leader in home and office furnishings direct from the manufacturer, wants to make the coming season a bit easier by providing customers with the absolute best prices in the industry. Uniway officials say, with today's economy, there is no better time than now to begin your membership.
For new members, Uniway charges a one-time enrollment fee with an annual renewal fee thereafter to maintain a membership of savings. According to company officials, the cost of the enrollment fee more than pays for itself by significant savings customers realize over retail prices.
"Uniway has been saving families money for over 40 years," remarked Kathy Chamberlin. "Even if you have no need for home or office furnishings yourself right now, a Uniway membership is the perfect gift for newlyweds, college students, and so many others on your gift list! Between now and the end of the year, Uniway Design Center in Forest Park will be offering a special discounted membership."
For potential holiday shoppers, it's wise to get a membership and begin shopping as soon as possible. Though delivery delays and stock issues are not problems for Uniway, customers will have the best chances of getting the items they want before the peak holiday shopping season hits. The closer we get to the end of the year the more difficult shopping becomes.
For 40 years Uniway has been faithfully serving customers by providing some of the best products in the industry, rock-bottom prices that are even lower than wholesale, and a commitment to customer service that includes full manufacturer warranties. They are proud to carry the best brands in large and small appliances, items for the home, and just what you need for the office.
About the company:
Since 1972, Uniway has changed the way consumers shop for home and office furnishings. Uniway eliminates mark-up without sacrificing customer satisfaction. Our customers purchase home decor, large and small appliances, office furnishings, and more directly from manufacturers at prices far below retail and even wholesalers. All home furnishings, office furnishings, and appliances are of the highest quality with full factory warranties. For more information, please visit their website at http://www.uniwaydesign.com.