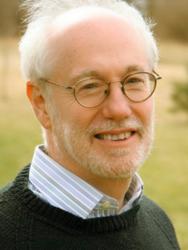 St. Louis, MO (PRWEB) November 02, 2012
The St. Louis County Library Foundation's 'Buzz' Westfall Favorite Author Series is pleased to present award-winning biographer David Nasaw for a discussion and signing of his book "The Patriarch: The Remarkable Life and Turbulent Times of Joseph P. Kennedy." The event will take place at Library Headquarters (1640 S. Lindbergh Blvd.) on Monday, December 3, at 7:00 pm. The program is free and open to the public. Books will be available for purchase at the event Left Bank Books.
Celebrated historian David Nasaw brings to life the story of Joseph Patrick Kennedy the first biography based on unrestricted and exclusive access to the Kennedy papers.
"Joe" Kennedy was the patriarch of America's greatest political dynasty. He was an indomitable and elusive figure whose dreams of advancement for his nine children were matched only by his extraordinary personal ambition. Trained as a banker, Kennedy was also a Hollywood mogul, a stock exchange savant, the founding chairman of the Securities and Exchange Commission, and ambassador to London during the Battle of Britain. Though his incredible life encompasses the very heart of the American century, Joseph Kennedy has remained shrouded in rumor and prejudice for decades.
Drawing on never-before-published material, David Nasaw unearths a man far more complicated than the popular portrait. Though far from a saint, Joseph Kennedy in many ways exemplifies the best in American political, economic, and social life. His rags-to-riches story is one of exclusion and quiet discrimination overcome by entrepreneurship, ingenuity, and unshakable endurance. Kennedy's story deserves to be told in full and Nasaw's magnificent "The Patriarch" is the first book to do so.
David Nasaw is the author of "Andrew Carnegie," which was a New York Times Notable Book of the Year and a finalist for the Pulitzer Prize, and "The Chief: The Life of William Randolph Hearst," a finalist for the National Book Critics Circle Award for Biography and winner of the Bancroft Prize in History. He is the Arthur M. Schlesinger, Jr. Professor of History at the Graduate Center of the City University of New York.
The program with David Nasaw is a St. Louis County Library 'Buzz' Westfall Favorite Author Series presentation. The Westfall series features authors of politics, current issues, history, and sports. The series is co-sponsored by Jack Dubinsky and Sons; McMahon Berger; Sachs Properties; Brown Smith Wallace LLC; Royal Banks of Missouri; St. Louis Business Journal; Midwest Library Service; The Booksource; Ivey-Selkirk Auctioneers; S.M. Wilson & Co.; Arthur J. Gallagher and Co.; and Stifel, Nicolaus.
Program sites are accessible. Upon two weeks notice, accommodations will be made
for persons with disabilities. Contact St. Louis County Library by phone 314-994-3300 or visit http://www.slcl.org.