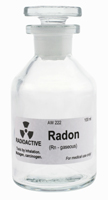 Tryon, NC (PRWEB) November 11, 2012
Air & Moisture Testing, LLC is proud to announce the launch of its new website specifically focusing on how their radon mitigation services help homeowners avoid the risks of radon and live healthier lives.
The new site answers so many important questions people have about radon in their home: What is radon? What are the risks? How does it enter the home? What are picocuries and what do radon levels mean? How is radon detected? How is it abated?
In an informative and a comprehensive format, the website provides the facts and explains all of the specific information that homeowners need to understand the risks of radon and all of the measures Air & Moisture Testing can take to help them.
As certified radon specialists, Air & Moisture Testing offers customers radon testing, radon mitigation systems, and radon mitigation inspection, as well as dehumidification systems and electronic air cleaners. They are members of the National Radon Defense network of radon mitigation experts and pride themselves on customizing a radon mitigation system unique to each home.
Air & Moisture Testing, LLC offers their services to homeowners in North and South Carolina including Greenville, Spartanburg, Ashville, Greer, Hendersonville, and surrounding towns. They offer free estimates and can be contacted at radonairandmoisturetesting.com.