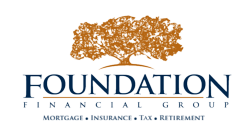 We truly have the most amazing people here at Foundation Financial Group!
(PRWEB) November 01, 2012
Since 2010, through financial contributions in kind donations and volunteerism, Foundation Financial Group's social investment is over 1.1 million dollars in support of its philanthropic initiatives.
"Our corporate giving has consistently increased over the years, but I am especially proud with the last two years. Our cash contributions and employee volunteer hours have increased by 54 percent," said Foundation Financial Group CEO, Mark Boyer. "Every office and department has a philanthropy budget each quarter. We leave it up to our employees how and to whom they wish to donate. They plan the event and everybody really gets into it and goes the extra mile. It truly is part of our organizational DNA."
"In addition to the corporate funded budgets, our employees have the opportunity to donate earned FFG Reward points to their favorite charity," said Boyer. "At the beginning of each year, we post donation goals using a donation meter, and our employees always surpass expectations. This year's goal was surpassed after only four months and through today we have tripled it! We truly have the most amazing people here at Foundation Financial Group!"
In the last 45 days, Foundation Financial Group employees have participated in nine philanthropic events benefiting charities and not-for-profit organizations in local communities throughout the nation. Some of these include Habitat for Humanity, Minnesota Military Family Foundation, Autism Speaks, Project Walk, St. Baldrick's Foundation, and National Ovarian Cancer Coalition.
"Through philanthropic services, Foundation Financial Group strives to provide opportunities that improve the lives of individuals in our communities," said James Brodsky, Foundation Financial Group's chief human resource officer. "We believe that building long term strategic partnerships with a variety of non-profit philanthropic organizations is intrinsic to our success. Our core principles of honesty, integrity and respect have not just shaped business practices, but also our commitment to community service."
Foundation Financial Group maintains a corporate philanthropic focus on four main areas: education, workforce development, environment sustainability, and health and wellness. Unlike most corporations today, Foundation Financial Group supports a plethora of non-profit partners. Some of these partners include: Football Island, Salvation Army, Humane Society, Leukemia and Lymphoma Society, Disabled American Veterans, Ronald McDonald House, Habitat for Humanity, Red Cross, The Boys and Girls Club, St. Jude Children's Research Hospital, Big Brothers Big Sisters, and the Make-A-Wish Foundation.
About Foundation Financial Group
Foundation Financial Group is a multibillion dollar financial services corporation. FFG offers its customers Best in Class service through its Insurance, Retirement, Mortgage, and Tax Services. Named one of the fastest growing financial companies in the country by INC magazine, FFG has continued to grow its nationwide presence with over 100,000 new customers per year in 39 states. In addition to the value that Foundation Financial provides every customer, it is also dedicated to its communities and the people who live in them. Through a vast array of philanthropic endeavors the company not only provides significant monetary donations but also fosters a workforce environment that encourages all team members to personally make a difference. Foundation Financial is committed to its strong focus on customer service and community investment as it continues to grow and compete with the largest financial institutions in the world.
Foundation Financial Group reviews all public relations inquiries. For additional information, interview and image requests, contact the Foundation Financial Group Public Relations team.