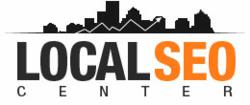 LocalSEOCenter.com understands that plastic surgery is transitioning from taboo to a social norm.
(PRWEB) November 12, 2012
LocalSEOCenter.com, the leading provider for niche and industry-specific SEO, reinforces its lineup of services with the introduction of a new specialization. After rolling out SEO for restaurants just several weeks ago, the provider is proud to launch plastic surgery SEO to its long list of services. Clients involved in the practice can look forward to modern the implementation of industry leading methodologies that put them in the first position of the search engine results pages. LocalSEOCenter.com says this service will increase online visibility and help boost client revenue.
Integrating Localized SEO
LocalSEOCenter.com understands that plastic surgery is transitioning from taboo to a social norm. They realize that there are a growing number of practices and that all are competing for essentially the same market. This is true especially for hotspots like Los Angeles. This considered, the SEO provider aims to help practices rank on the first pages of the search engine results by integrating localized SEO practices. High profile exposure on this page ensures practices get a steady stream of new clients.
Maximizing the Reach of Social Media
For LocalSEOCenter.com, marketing a particular practice extends beyond outstanding web design and SEO. The provider adds value to their program by maximizing client exposure on social media networks such as Facebook, Twitter, and Google+. More than just exposure, the provider integrates social media as a tool for reputation management and public relations. The overall goal of LocalSEOCenter.com is to establish clients as authorities on beauty beyond their locality.
About LocalSEOCenter.com
LocalSEOCenter.com is the leading provider of various niche and industry-specific Internet marketing and SEO solutions. The company offers clients a variety of tailored marketing packages that boost visibility and generate higher leads. LocalSEOCenter.com strives to give every client more sales opportunities to open more doors and boost business. They recently rolled out new services including SEO for restaurants, lawyers, real estate, and school advertising. The company is also in the process of developing new services to serve more clients.
For more information about the company the services they provide, visit http://www.LocalSEOCenter.com.