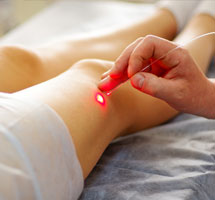 Reston, VA (PRWEB) November 05, 2012
The Mountcastle Plastic Surgery and Vein Institute – serving patients from locations in Ashburn, Leesburg, and Reston, Virginia – has launched an all-new website to showcase the unique treatments it offers, including vein therapy.
Mountcastle Plastic Surgery has revitalized its online image, launching an all-new website that better represents the practice while being easier to navigate and more intuitive to use. With a bold new design, video gallery, clear hierarchy and site structure, and built-in integration of the practice's Blog site, accessing information is easier than ever for potential patients. The website places particular emphasis on vein therapy and varicose vein treatment – treatments which Dr. Timothy Mountcastle is uniquely qualified to administer.
Spider veins and varicose veins can develop as a result of pregnancy, sun damage, hormonal changes, heredity, or simply as a natural part of the aging process. In many cases, these veins can be very conspicuous, causing both men and women to feel self-conscious about their appearance. There is an option, however, for individuals who are unhappy with their visible and aesthetically displeasing veins. Through cosmetic vein treatment, the appearance of both spider and varicose veins can be drastically reduced or eliminated altogether. In Virginia, Mountcastle Plastic Surgery is unique among area practices, in that it offers a comprehensive selection of treatment options.
In the United States, thousands of vein treatments are successfully performed every year, many of which incorporate additional cosmetic enhancements to produce more satisfying results. There is a wide-range of technologies and treatment methodologies that can be called upon to correct this condition. As someone who specializes in vein treatment, Dr. Timothy Mountcastle is unique among his peers, many of whom focus exclusively on traditional cosmetic surgery treatments alone. By specializing in the treatment of spider veins and varicose veins, he can, and does, deliver superior results. To help his patients regain confidence, Dr. Timothy Mountcastle of Virginia offers a number of different procedures to help treat unsightly veins. These treatments, which are featured on the practice's all-new website, include:
Sclerotherapy
This procedure is a popular and effective means of reducing or eliminating spider veins. It involves injecting a solution (FDA-approved Asclera®) through a small needle directly into the veins being treated. This injection causes the spider veins to collapse and fade away. Typically, this treatment can be completed in less than an hour and results are visible in as little as four weeks. In most cases, 3-5 sessions are required to safely and effectively treat the patient's spider veins.
VeinWave™
As the first doctor in Virginia to utilize the VeinWave™ system, Dr. Mountcastle has one of the region's largest VeinWave™ treatment centers. The VeinWave™ system works in a similar manner to the VNUS Closure® procedure; pulses of radiofrequency energy are applied directly to the veins being treated to eliminate spider veins through thermo-coagulation. The needle used to administer treatment is so fine that surrounding tissue is unaffected. One of the remarkable aspects of the VeinWave™ system, however, is that results are immediately evident. Though not a suitable treatment for larger, blue spider veins, the VeinWave™ system is ideal for the treatment of smaller, red spider veins.
Laser Vein Treatment
If spider veins are resistant to traditional sclerotherapy treatment, then laser treatment may provide an effective alternative. By directing thermal energy onto the veins, the team at Mountcastle Plastic Surgery can cause the veins to coagulate and shrink. Due to the indirect nature of this treatment, upwards of three separate sessions may be required for best results. This treatment is a great alternative for patients who are not responding well to other vein treatments offered at the practice.
VNUS Closure® and Endovenous Laser Procedure
This treatment involves the use of radiofrequency waves to close diseased varicose veins. Through the application of these waves, which are emitted by a catheter that has been inserted directly into the vein being treated, the vein begins to heat up. This radiofrequency energy causes the collagen in the vein to shrink and eventually seal shut. Performed using local anesthetic, the procedure typically lasts less than an hour, and patients are not only able, but encouraged, to resume normal activities immediately after their treatment is complete.
Microphlebectomy
If the vein is not reabsorbed after completion of the VNUS treatment, microphlebectomy can be employed as an alternative. This treatment involves the physical removal of the veins being treated. By making small needle holes in the skin (so small, in fact, that no sutures are required; the small access points will heal on their own after being bandaged with over-the-counter wrapping), the varicose veins can be extracted from beneath the skin in small one- to two-inch segments. To ensure the patient's comfort during this treatment, localized anesthetic is used.
Originally posted by Timothy Mountcastle on Dr. Timothy Mountcastle's Blog.