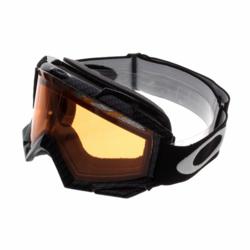 Outlet shopping is the smart way to shop.
(PRWEB UK) 8 November 2012
What are outlet stores?
In the USA, factory outlet stores have been around for decades. Brands would open directly to the public to offer heavily discounted goods, and the appeal was huge. The popularity of stores like this increased so much that by the end of the last millenium vast Factory Outlet Malls were popping up all over the world and household brand names started to embrace the opportunities they presented.
The smart way to shop
Eyewear Outlet's Andy Webley says "Outlet shopping is the smart way to shop and its generally regarded as a great place to get discounted quality designer products. At times of economical worry we all need to learn how to stretch our individual pockets and this is the perfect solution for brand savvy individuals! Not only will you find the traditional previous seasons lines available, you'll now find products that have been specifically designed and manufactured for this sector of the retail market, so thats stuff you'll not find anywhere else."
Save this ski season
At Eyewear Outlet you'll find some of the worlds leading brands associated with winter sports like skiing & snowboarding. Big brands whose heritage is steeped in technology that's hugely influential in these sports. Oakley has long been a market leader with snow goggles with the A Frame, Wisdom and, more latterly, the Airbrake goggle. Dragon Alliance has been slowly chipping that technological 'lead' back and in recent seasons has produced groundbreaking goggles that have taken the industry, like their APX, like a winters storm. All of these ski and snowboard goggles are generally available typically with 40% off their original RRP through Eyewear Outlet.
The savings are not just on eyewear either, there's also a large range of ski clothing and accessories available at under 50% of the original RRP.
About Eyewear Outlet
Eyewear Outlet is the authorised and approved online outlet for major sports brands, particularly those specialising in sunglasses and ski goggles. We are also the only fully approved UK online outlet for Oakley, so you can be assured of our company. Other brands we carry include Dragon, Arnette, Fox, Revo and Chums.
Beyond the internet we also have a bricks and mortar franchise Oakley Outlet 'Vault' store at the Gunwharf Quays Outlet centre, Portsmouth. This location has been for many years, one of the busiest Oakley Vaults in the world. Whilst it might not be the biggest, it's long been the benchmark location that others look to.