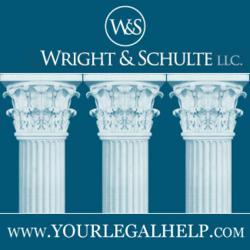 Wright & Schulte LLC, is dedicated to helping those injured by Skechers Shape-Ups receive the compensation they deserve. Call 800-399-0795 or visit www.yourlegalhelp.com today for a FREE consultation!
Vandalia, OH (PRWEB) November 02, 2012
The Skechers injury lawyers at Wright & Schulte, LLC, a prominent Ohio personal injury law firm, have filed a Skechers lawsuit against California-based Skechers, U.S.A., Inc., Skechers, U.S.A., Inc., II and Skechers Fitness Group. This Skechers lawsuit (MDL No.: 2308, Case No: 3:12-cv-00619-TBR), filed in the United States District Court of Western District of Kentucky, Louisville Division on September 28, 2012, alleges that a North Carolina woman suffered multiple stress fractures in her left foot, ankle sprains and damage to her ligaments and tendons due to daily use of Skechers Shape-Up shoes. According to the complaint, the defendants intentionally designed these shoes to promote instability and alter gait, which can increase the risk of sustaining injury.
Wright & Schulte, LLC is a nationally recognized law firm that is offering free consultations to those who believe they have sustained Skechers foot injuries due to use of Skechers toning shoes. If you or a loved one has suffered broken bones, stress fractures or other injuries as a result of walking in any line Skechers toning shoes, you are encouraged to receive a professional evaluation of your case by speaking with a Skechers Shape-Ups lawyer. Learn more about your legal rights by visiting yourlegalhelp.com or calling 1-800-399-0795 to speak to the Skechers attorneys at Wright & Schulte, LLC.
As spelled out in court documents (Case No: 3:12-cv-00619-TBR), the Plaintiff initially purchased Skechers Shape-Ups from a catalog in approximately 2009 after seeing various television and print adds that touted the health benefits of these shoes. Among the claims set forth were that regular use of Skechers toning shoes could promote weight loss, increase the amount of calories burned when walking and improve heart health. After purchasing Skechers Shape-Ups, the Plaintiff wore these shoes for the prescribed 25 to 45 minutes daily, after which time she began wearing them during her daily activities.
According to the lawsuit, in October 2009, the Plaintiff began experiencing significant leg and feet pain and, as a result, visited the Piedmont Foot & Ankle center. X-rays and other testing revealed that the Plaintiff had suffered a stress fracture in her left foot. Because she was unaware that Skechers Shape-Ups had allegedly contributed to her injuries, the Plaintiff kept wearing these shoes on a daily basis – even after being diagnosed with two subsequent stress fractures to her left feet (in February 2010 and June 2012, respectively). Along with suffering these stress fractures, the Plaintiff alleges that, between 2009 and 2012, she also suffered from sprained ankles, damage to her ligaments and tendons, and additional injuries to her left foot and legs.
In addition to these allegations, the complaint (Case No: 3:12-cv-00619-TBR) accuses the Defendants of knowing that Skechers toning shoes could cause injury due to their unstable rolling or rocker bottom; intentionally misleading consumers in its advertising; and failing to warn consumers about the possible risks and injures associated with using these shoes.
Court documents state that the Defendants specifically and falsely claimed that wearing Skechers toning shoes for 25 to 45 minutes daily could:
Help users get in shape without setting foot in a gym
Promote weight loss, tone muscles, and improve posture
Tighten abdominal muscles
Improve blood circulation and cardiovascular health
Improve posture and strengthen the back
Tighten the calf, buttocks and thigh muscles
Reduce stress on knee and ankle joints while relieving muscle tension and fatigue
Reduce impact on joints and the lower back
Improve stamina and metabolism
Improve users' lives by changing the way they walk
However, according to research conducted by the American Council on Exercise (ACE):
"Across the board, none of the toning shoes [have] showed statistically significant increases in either exercise response or muscle activation during any of the treadmill trials... there is simply no evidence to support the claims that these shoes will help wearers exercise more intensely, burn more calories or improve muscle strength and tone." (http://www.acefitness.org/getfit/studies/toningshoes072010.pdf )
While court documents allege that Skechers intentionally issued false advertisements regarding the benefits of it toning shoes, the complaint also points to the fact that, as of May 2011, the Consumer Product Safety Commission had received more complaints regarding Skechers toning shoe injuries than it had for any other product ( http://news.consumerreports.org/safety/2011/05/are-toning-shoes-unsafe-reports-of-injuries-raise-concern.html). Among the injuries reported by consumers were broken hip, leg, ankle and feet bones; stress fractures to these areas; falls; sprained ankles; and damage to the tendons and ligaments.
A number of other similar Skechers lawsuits have been filed on behalf of consumers throughout the U.S. who have allegedly suffered serious injuries as a result of wearing Skechers toning shoes. Richard W. Schulte, a partner with Wright & Schulte LLC, is a member of the Plaintiffs' Steering Committee for the Skechers toning shoes litigation.
About Wright & Schulte LLC
Wright & Schulte LLC, an esteemed personal injury law firm, strongly believes that America's legal system should work for the people and that those who have been injured by defective products should be compensated. The skilled attorneys of Wright & Schulte LLC fiercely represent the rights of those who have been injured or wronged, and they are committed to fighting tirelessly to ensure that even the world's most powerful corporations take responsibility for their actions. If you're looking for a law firm that will guarantee the aggressive and personal representation you deserve, please do not hesitate to contact Wright & Schulte LLC today. Free case evaluations are available through yourlegalhelp.com or by calling 1-800-399-0795.
Contact:
Wright & Schulte LLC
812 East National Road
Vandalia, Ohio 45377
1-800-399-0795
http://www.yourlegalhelp.com