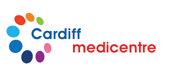 This accreditation by UKBI lends further credence to what we're doing here at Cardiff Medicentre and it reinforces the message that business incubation in the life sciences sector works in very real terms.
(PRWEB UK) 29 November 2012
Cardiff Medicentre has been awarded Development Stage status by UKBI, a professional association of members actively involved in enterprise, innovation and sustainable economic growth. The Business Incubation Development Framework developed by UKBI is widely regarded as the UK's national standard in business incubation.
Cardiff Medicentre's accreditation recognises the achievements and thriving infrastructure in place at the business incubator which is currently home to 20 life sciences businesses. These include the Welsh arm of the US allergen testing business INDOOR Biotechnologies, the international drug and alcohol testing company Cansford Laboratories and leading medical devices company MedaPhor.
Occupancy levels currently stand at 93 per cent, with demand for laboratory and office space set to exceed supply within the next six months.
Dr Mark Bowman, Director of Innovation at Cardiff Medicentre, said: "We have worked hard to develop what is now a first-rate biotech and medtech incubator. Businesses join us when they're ready to start developing and exploiting what began as a seedling of an idea. Our aim is that they leave as established companies, in many cases operating in global markets."
Past tenants of Cardiff Medicentre include the international microspheres company QChip, and Cardiff Research Consortium which went on to be acquired by Capita Group Plc for £11.6m.
"We are proud of our track record in helping these companies get off to the best possible start through offering affordable space and financial, legal and practical support," Dr Bowman said. "This accreditation by UKBI lends further credence to what we're doing here at Cardiff Medicentre and it reinforces the message that business incubation in the life sciences sector works in very real terms."
The UKBI accreditation process was a forensic analysis of the methodologies and practical application used by Dr Bowman and his team who were required to clearly demonstrate Cardiff Medicentre's performance against 25 key indicators. A combination of detailed questionnaires and on-site inspection by UKBI specialists formed the basis of the assessment.
Peter Harman, Chief Executive Officer of UKBI, said: "Business incubation is a unique and highly flexible combination of people, processes and infrastructure designed to add value to new and small stage businesses by supporting them through the early stages of development, growth and change. We have been reviewing business incubation environments for many years and we are pleased to be able to accredit Cardiff Medicentre. We were particularly impressed by the dedication shown by Mark and his team in supporting their clients and indeed this was echoed by feedback from the entrepreneurs we spoke to within the centre."
The award of Development Stage status confirms the importance of Cardiff Medicentre as a national asset for the Welsh life sciences sector at a time of intense activity in supporting these types businesses.
Dr Bowman concluded: "Given recent announcements about the formation of a £100 million life sciences venture capital fund, there has never been a greater need for high quality specialist business incubation space operating in line with international best practice. Cardiff Medicentre has clearly demonstrated that it serves this purpose for Welsh life science startups."
Ends
For media enquiries, please contact Carina Phillips
T: 07815 058283
E: carinaphillips(at)ntlworld(dot)com
Notes to editors:
About Cardiff Medicentre
Cardiff Medicentre is a dedicated incubator for biotech and medtech startups. The facility is set in the grounds of the University of Wales Hospital and is a neighbour to Cardiff University's School of Medicine.
Established in 1992, Cardiff Medicentre is a joint venture between Cardiff Council, Cardiff University, the Welsh Government and Cardiff & Vale University Health Board. It was the first incubator of its kind in the UK and now provides 32 units of high quality office and lab space accommodation ranging from 284 sq ft to 1,045 sq ft. Low-cost desk leasing facilities are also available to encourage entrepreneurs to enter the Cardiff Medicentre community while writing business plans and raising finance.
Tenants at Cardiff Medicentre benefit from specialist support in establishing and growing their businesses. Their aim, and the aim of the Cardiff Medicentre management team, is graduation – the process of tenant businesses outgrowing the incubation facilities and moving into their own follow-on space, or being acquired.
Examples of successful graduate companies include:

Q Chip Ltd (completed $6 million venture capital investment round in 2011)
Cardiff Bioanalytical Services Ltd (acquired by LGC Ltd in 2010)
Cardiff Research Consortium (acquired by Capita Group plc for £11.6 million in 2009)
BioDynamics Research Ltd (acquired by Quotient BioResearch Ltd in 2008)
TrichoTech Ltd (acquired by Concateno plc for £11.25 million in 2007)
OnExamination Ltd (acquired by BMJ Publishing Group in 2007).
For more information about Cardiff Medicentre and its tenants, please visit http://www.cardiffmedicentre.co.uk.
To arrange an interview with or additional commentary from Cardiff Medicentre's Director of Innovation, Dr Mark Bowman, contact Carina Phillips on 07815 058283.
About UKBI
Please visit http://www.ukbi.co.uk.