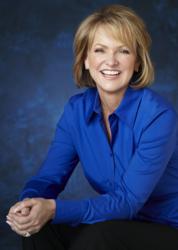 We were designed to succeed in life specifically because of what we've been through.
Overland Park, KS (PRWEB) November 02, 2012
Christian Family Services is extending an invitation to the community it has served for 31 years to celebrate their anniversary for a night of inspiration, encouragement and hope for children and families of Kansas and Missouri.
Mark Barone, Executive Director of CFS Adoptions, Lifeline Counseling, and Westport Counseling, says, "we exist to help children and families in crisis through our licensed counseling, crisis pregnancy and adoption services. We hope that people in our community will join us for this celebration."
The speaker for the event will be author, radio show host, and national child advocate, Rhonda Sciortino. After being abandoned as a very young child, Rhonda spent the first 16 years of her life in abuse, poverty, fear, and a time of homelessness. In her book, Succeed Because of What You've Been Through, Rhonda tells how the skills she developed to survive were specifically what she used to create personal and professional success. More importantly, she speaks about how others can succeed, not despite, but specifically because of what they've been through.
Dinner is complimentary, and an opportunity to make an investment in the lives of children and families will be extended. The attire for the event is business casual. To register or for additional information, click here, email shelley(at)cfskc(dot)org, or call Shelley Smith at CFS 913.383.3337