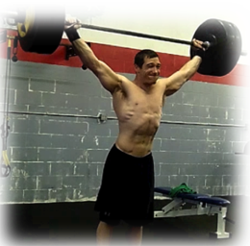 My program makes it easier for people to gain body weight and become better athletes.
Texas (PRWEB) November 01, 2012
Travis Stoetzel's PROJECT: Mobile and Hostile fitness program is now available to the public for $19 dollars. The affordable body only training program is instantly downloadable and features comprehensive information.
PROJECT: Mobile and Hostile can be used by everyday men and women or professional athletes. "I helped a Professional Football team in Brazil win a National Championship with this same exact program," said Stoetzel. "I created a system using only bodyweight to train athletes and people to become stronger, faster, and more explosive. Surely $19 dollars is worth the investment."
Travis Stoetzel's PROJECT: Mobile and Hostile comes with The Mobility Warm Up, a section on Explosive Power OR Agility Movements, Strength Movements, Conditioning Sets and Circuits, and information dedicated to Mobility Cool Down and Foam Rolling. "Equipment is not necessary. A person just needs to use my program three times a week to start seeing results. Nothing in life is easy, but my program makes it easier for people to gain body weight and become better athletes."
Travis Stoetzel's PROJECT: Mobile and Hostile can be purchased, using any major credit card, by clicking here: http://www.mobileandhostile.com Travis Stoetzel also offers personalize coaching services. If you are interested in discussing personalized coaching services, please complete the online form for consideration. The form can be found here: http://www.travisstoetzel.com/coaching1/