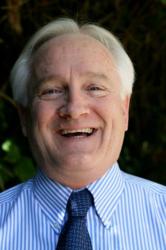 Even Pro Athletes don't seem to know they no longer have to perform nervously thanks to EFT
Corvallis, Oregon (PRWEB) November 06, 2012
Ballplayers at the University of Arizona and the University of Alabama had a slight edge over the competition this year. Andy Lopez and Pat Murphy hired mental-training coach Greg Warburton to help their players dependably gain control of the mental and emotional aspects of their game. Arizona snagged the 2012 College World Series championship and Alabama brought home the 2012 Women's College World Series championship. Warburton used the same mental-training methods that ESPN broadcasters, Orel Hershiser and Erin Andrews observed, and puzzled over, during a 2007 College World Series broadcast between Oregon State University and Cal-State Fullerton. They didn't know that Warburton was the mental-training coach who had worked with Oregon State in 2006 & 2007.
All athletes and their coaches know that a strong "mental game" is critical to consistently high performance. Brain science teaches us how upsetting performances get "stuck" in the mind and body. Sports psychology has long needed a way to help athletes permanently clear out the upset so it doesn't keep getting in the way. A few top coaches have told Warburton that they don't have methods for teaching players to remain mentally tough and emotionally free no matter what is happening. In fact, traditional techniques often work against an athlete's mental and emotional health.
Following a traumatic below-knee amputation that curtailed Warburton's active participation in several sports at a fairly young age, he is again indulging his lifelong passion for sports as he opens up new possibilities for athletes in his private coaching practice. He has developed a unique mental-training system during his 30-year career as a mental health counselor focused on psychology, motivation, personal change and high achievement. He is one of only a handful of coaches using Energy Psychology methods and a modified version of Emotional Freedom Techniques (EFT), which allow athletes to quickly, dependably, and effortlessly clear bad-performance moments out of their mind and body and prepare for the next game-time performance...relaxed body, calm mind fast!
Warburton's mental-training approach is based on well-documented brain science and his down-to-earth implementation gives athletes the concrete tools they need to achieve championship performances. In addition to the 2012 successes in Arizona and Alabama, he coached baseball players at Oregon State University before they won College World Series Championships in 2006 and 2007. He also coached OSU collegiate wrestler Chad Hanke before he won a national championship in 2011 and wrestled for Team USA in 2012.