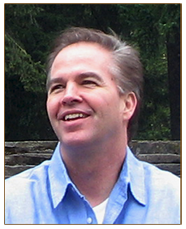 Be this love that you are, this is your time.
Portland, Oregon (PRWEB) November 27, 2012
In the last 20 years, Eric Altman has provided 3,650 hours of Satsang, 4,350 hours of private spiritual guidance and has reached over 2.3 million adults and children globally through his Heart Field Distance Healing. Now, in addition, he has created a 21 day online course for Daily Om- providing daily Heart Field Healing transmissions as well as spiritual teachings. This combination helps neutralize anxiety in the body, mind and spirit, allowing the natural state of wholeness to return. This is a once in a lifetime opportunity- the energy itself increases your awareness and consciousness, creating an ideal environment for your own specific awakening.
There is nothing to do, to learn, to change that is outside of you. This daily course provides an opportunity to lovingly meet yourself, maybe for the first time! To live from this place of the heart is not only good for your health, personal performance and confidence but enriches your life with creativity and self reliant wholeness - Where every day is an opportunity to radically enjoy being who you are.
This course offers 21 total hours of "Heart Field Healing" Transmissions from renowned Distance Healer and Spiritual Teacher Eric Altman, (valued on our website at $420). These are silent healing meditations and are available to you each day. No matter where you are or what you are doing, you have the opportunity to connect with streaming healing energy. During the availability of this course, Eric has committed to spending three hours a day transmitting "Heart Field" energy and making adjustments in the field.
In addition, spiritual teachings in the form of daily lessons and quotes are included to raise consciousness and clear patterns in the mind that do not support the life force of the body. This releases pressure on the body and allows natural healing to occur. These two states of being, support each other as the body is reminded of its power to heal and care for itself, and the evolution of your own psyche keeps the patterns from returning. The combination of raising your consciousness and activating healing is permanent because it is your acquired experience, it is what you learn to be effective and supportive.
The 21 day course is available through Daily Om at http://www.dailyom.com/cgi-bin/courses/courseoverview.cgi?cid=416&aff=
You may also visit us at ericaltman.com to sign up for our email newsletter or for more information on events and monthly programs in Heart Field Healing.
Please direct any questions to info(at)ericaltman(dot)com