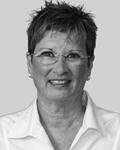 I keep on working on the problem until it's resolved. I don't give up. I don't believe in giving up.
Amelia Island, FL (PRWEB) November 02, 2012
Meet Barbara White, new sales associate with the Prudential Chaplin Williams Realty Team. Her real estate market expertise and years of experience in Amelia Island, Fernandina Beach, Yulee and Nassau County real estate make her a great resource for people looking to buy and sell homes in the area. She has a wealth of knowledge and deals with both residential new construction and existing home sales.
Originally from New York, Barbara first became interested in real estate on Long Island, selling her first house for a broker in her hometown in 1984. She's been living and working in Florida since 1990, and loves spending time at the beach. Whether it's houses in New York or oceanfront condos on Amelia Island, Barbara believes flexibility is key in any market and offers clients this advice: "I've seen deals fall through because someone wouldn't budge. I think that's a mistake. You have to be willing to talk."
Drawn to the real estate business by her love of interacting with clients, Barbara enjoys meeting and working with new people. She prides herself on her responsiveness and honesty, returning client communications promptly and always telling them the truth. Her diligence and work ethic set her apart from other real estate professionals. She says, "I look at all the details. When my customers thank me, that's my reward." When problems arise, Barbara refuses to dwell on them. "I keep on working on the problem until it's resolved. I don't give up. I don't believe in giving up."
Barbara's determination, perseverance and decades of experience make her a real estate expert clients can depend on. Her goal is to become one of the most successful agents in the area, and she feels that hard work is the only way to achieve it. She also promises clients a positive experience, saying, "My goal is to make the purchase or sale of your Fernandina Beach home a pleasant experience."
For more information, please contact Barbara White at (904) 261-9311 or visit the Prudential Chaplin Williams Realty website at http://www.ameliaislandrealestatelistings.com.
About Chaplin Williams
Prudential Chaplin Williams Realty is a full-service real estate brokerage serving all of North East Florida and headquartered on Amelia Island. Chaplin Williams Rentals is a full-service professional property management company also located on Amelia Island, Florida. Both companies were established by owners, Dee Chaplin and Hugh Williams. For more information, visit Prudential Chaplin Williams Realty online at http://www.chaplinwilliams.com, via the mobile Internet at CWRE.us or call 904-261-9311. Call Chaplin Williams Rentals at 904-261-0604 or visit http://www.chaplinwilliamsrentals.com