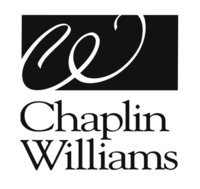 Buying in Yulee, located just off the coast of Amelia Island, could be a great opportunity.
Yulee, FL (PRWEB) November 06, 2012
Yulee, FL real estate prices are currently on an upward swing and Prudential Chaplin Williams Realty investors can capitalize on this opportunity before the market is fully restored. Buying in Yulee, located just off the coast of Amelia Island, could be a great opportunity for investors if a wise deal is obtained. The new Yulee MLS website clearly illuminates the homes for sale in Yulee and helps investors and home buyers determine which properties are of interest.
In early November, there were 159 properties for sale with an average list price of $221,223. The median list price is $159,900. For the average list price, an investor can expect to purchase a single family home with almost three and one-half bedrooms and two and one-third bathrooms. An investor who wants a five bedroom home can expect to pay an average of $392,958. This type of information is updated daily at YuleeMLS.com.
A typical home may have a gourmet kitchen with granite countertops and upgraded appliances. Some homes may even feature commercial grade stoves and SubZero countertops. Fireplaces, river views and decks are common. The amenities in these homes are modern and desirable.
The Yulee MLS system lists all the pertinent information that a home buyer could possibly want. A simple registration process is required, but the information provided is worth the effort of signing up for the service, as login allows saving favorites and sharing them with friends and family. Aside from the typical information regarding a home listed for sale, home owners can expect to receive information about home owner's association fees, flood zone information, lead paint disclosures, financing terms, builder's name, construction type and road type on the website.
The website is comprehensive and can provide significant information about the homes in the area that no other site may provide. The pictures and virtual tours of the home's exterior and interior are helpful and will help home buyers determine which properties match their desires. When home buyers contact a Realtor at Prudential Chaplin Williams Realty, they will already have some options in mind to facilitate the home search process. Informed buyers are much more likely to find the perfect home and Yulee MLS can help with this process.
Buyers searching for land or acreage for sale in Yulee will also find YuleeMLS.com useful as most properties available for sale are listed for their convenience. YuleeMLS is a good resource for properties of all types and is recommended as one of the most comprehensive websites for Yulee, FL real estate. It is also one of the most user-friendly and easiest to navigate, and Chaplin Williams customers will experience an easier purchase process with the introduction of the new YuleeMLS website.
About YuleeMLS
YuleeMLS is owned and operated by Prudential Chaplin Williams Realty, a full-service real estate brokerage serving all of North East Florida and headquartered on Amelia Island. Sister company Chaplin Williams Rentals is a full-service professional property management company also located on Amelia Island, Florida. Both companies were established by owners, Dee Chaplin and Hugh Williams. For more information, visit Prudential Chaplin Williams Realty online at http://www.chaplinwilliams.com or call 904-261-9311. Contact Chaplin Williams Rentals at 904-261-0604 or visit online at http://www.chaplinwilliamsrentals.com