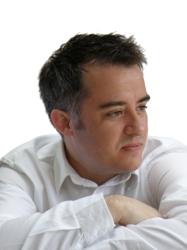 At a stroke, Inbay Hardware-as-a-Service gives businesses affordable access to the up-to-date technology they need without any capital outlay.
London (PRWEB UK) 26 November 2012
Inbay, an innovative London-based support specialist, has today announced the launch of Hardware-as-a-Service (HaaS), to free businesses from the burden of capital investment in IT by wrapping hardware, software, labour and support into a monthly fee-based package.
In addition to IT hardware such as computers and laptops, software licences, fixed-line or VoIP telecoms systems and Audio Visual products such as large-format displays and video conferencing systems can be included along with the option to upgrade and purchase the equipment during and at the end of the agreed term, typically one to three years. Cloud-based services and software-as-a-service can also be rolled into a customer's single, monthly payment
Joint Managing Director of Inbay Kristian Wright says: "Technology powers many of today's businesses but raising the capital to invest in the latest technology is a challenge for most business owners. Without it, they are frequently left struggling with outdated technology, which impacts their ability to compete and deliver good customer service.
"At a stroke, our HaaS service gives businesses affordable access to the up-to-date technology they need without any capital outlay. And because it is a service payable through a monthly fee, it is wholly tax deductible for most businesses.
"Businesses also need technology they can rely on," Wright adds, "so we integrate maintenance and support to provide businesses with the peace of mind that comes with having a fast, efficient and friendly support partner to keep their technology running smoothly."
Inbay HaaS customers can select the level of support to meet their business needs and budget, from Inbay's Reactive, Proactive or Fully Managed support and maintenance plans.
"Hardware-as-a-service offers businesses a new way of financing and managing their IT but the model is not yet well understood in the UK," adds Wright. "To help businesses investigate the HaaS model and explore how it might benefit them, Inbay has commissioned a whitepaper that is free to download from our website."
Inbay Hardware-as-a-Service with integrated support is available now to UK businesses from Inbay with a range of options including cloud-based services, software-as-a-service, equipment upgrades and end-of-contract purchase.
Inbay has been providing support and managed IT services to a range of businesses from architects and publishers to retailers, charities and Non-for-Profit organisations since 2002.
Over the last decade, Inbay has built an enviable reputation based on quality service, friendly, experienced staff and fantastic customer feedback with 93% of existing customers saying they would recommend it.
About Inbay
Inbay was founded in 2002 by Mark Duke and Kristian Wright, to redefine the way technology and technical assistance is delivered. Today Inbay helps businesses and consumers get the best from their technology, delivering services remotely, online and face-to-face in its London retail store and business centre. It provides support and managed IT services to a range of businesses and not-for-profit organisations. For further information go to http://www.inbay.co.uk/your-business or follow us on Facebook.