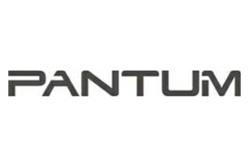 We selected ABS because of their professional and conscientious approach to IT problem solving.
Schaumburg, IL (PRWEB) November 05, 2012
Pantum, a global manufacturer of laser printers and printing supplies, recently outsourced remote level 1 and level 2 service desk support for its printers and peripherals to ABS Associates, Inc. The company was seeking a U.S. based technical support center to help the firm expand into the North American market and issued a Request For Information to ABS along with several other potential vendors. ABS won the business after presenting the ABShelp™ Global Knowledge Center solution which includes not only a full featured, multimedia Automated Call Director (ACD) with toll free numbers, but electronic customer satisfaction surveys and on demand reports related to measurable service desk metrics.
"Thanks to our real time, management reports, Pantum can generate specific call center data whenever they want an updated snapshot of any aspect of ABS's service desk performance," says ABS's Director of Operations, Hector Gonzalez.
The multi-year agreement features ABShelp™ and U.S. based, certified service desk agents who triage and enter new incidents in ABS's enterprise incident management system. End-user issues are resolved remotely at level 1 and, when necessary, escalated to ABS's remote level 2 staff for more in depth troubleshooting. The outsourcing solution increases productivity of Pantum's internal staff by minimizing incidents they must handle.
"We selected ABS because of their professional and conscientious approach to IT problem solving, and for Pantum providing the best possible customer service is critical", says Ken Cloud, Manager of Product Management at Pantum. "ABS' extensive knowledge of a wide variety of IT environments and systems gives them the ability to quickly and easily resolve customer issues as they arise. They will be an excellent partner to help expand our product offering in the North American market over the coming years."
About ABS Associates
Founded in 1982, ABS Associates is a global IT solutions provider of helpdesk, desktop, managed hosting and network support and services. The mission of ABS is to make technology work for our clients, whether that means implementing an onsite or virtual helpdesk, hosting complex applications, or resolving problems with servers. ABShelp™, the company's web-enabled global knowledge center, assumes the burden of IT support, eliminates distractions, and allows firms around the world to concentrate on achieving strategic business objectives. ABS delivers a 95%+ satisfaction rate and serves clients throughout North America and in 14 countries around the world.
About Pantum International Ltd.,
Founded in 1996 in Zhuhai, China Pantum International is a new supplier of printer and MFP business solutions designed to the exacting demands of high volume printer users. Based on its strong innovation and R&D capability Pantum is committed to identifying current market needs and precisely engineering cost-effective, durable, easy-to-use and environmental-friendly print solutions. Starting with a line of desktop monochrome printers and MFPs, then faster work team printers PANTUM will produce a full line of monochrome and color printers and MFPs to meet the needs of consumers, SMBs, enterprises and government accounts. To learn more about Pantum visit http://www.pantum.com.