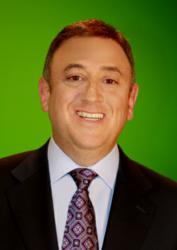 It's sad that in this day in age, nursing home abuse and neglect still exists. However, it is our hope with this new website that more victims will reach out and let us help them stop this abuse.
Chicago, IL (PRWEB) November 06, 2012
Malman Law, the nursing home abuse lawyers in Chicago, had their new website created in hope that more nursing home abuse victims will contact the firm to obtain justice and regain dignity. The site is a simple, user friendly place that is informative and practical for those looking for consulting on abuse.
The website lists all the signs related to nursing home abuse, which includes bedsores/ulcers, unexplained injuries, malnutrition and medication errors just to name a few. By clicking on a symptom of abuse, website guests can learn more about that specific symptom and see what it entails.
The Chicago nursing home lawyer's new website has more to offer. For more than 20 years, Malman Law has handled thousands of cases and has won a great deal of them. Visitors can go online and read about these successful stories when clients won their case. They can also get the latest new on recent cases, helpful tips and research nursing home abuse, all which is posted on the site's blog.
The site also offers a free case evaluation for potential clients to see what their case is worth. This can be easily done by just entering your name, email address, phone number and short message regarding your case. As always, Malman Law offers a "Zero Fee Guarantee" to their clients, as it is their official policy.
Nursing home neglect suits have become more prevalent than most would think. It's Malman Law's new website that expresses their efforts to help stop such unfortunate cases of neglect and abuse.
About the Law Offices of Steven J. Malman & Associates, P.C.:
With an A+ rating from the Better Business Bureau and as member of the Million and Multi-Million Dollar Advocates Forum, Malman Law has represented thousands of clients across Illinois, with a success rate of 95%. Malman Law serves victims exclusively and offers free consultations to all potential clients. To learn more about their areas of expertise, visit them online at http://www.malmanlaw.com or call 1-888-625-6265.