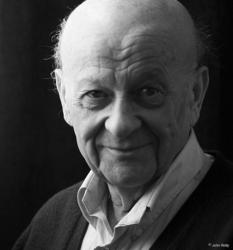 Since it was very dark, the few acts of kindness did appear as very bright sparks. I choose to concentrate on the sparks.
Skokie, Illinois (PRWEB) November 08, 2012
As the Holocaust survivor population diminishes, Student Leadership Day at the Illinois Holocaust Museum represents a unique and significant moment for the 133 students that will be in attendance on November 13. This special program will focus on the role of memory and its presence in our past and future, which is reflected in the program's title, "Learn Our Stories: Reflections of the Past, Lessons for the Future." On this day, the unique first-hand testimonies of nineteen of local Holocaust survivors will be featured and celebrated. Representing a rare cross-section of camp survivors, hidden children, ghetto survivors, escapees, and partisans, each survivor story resonates lessons of hope, courage, and resilience, inspiring today's generation to make a difference in their own world.
Survivors that will be sharing their stories include:
Max Epstein - Born in Lodz, Poland in 1928, Survivor of the Lodz ghetto, and seven concentration camps, including Auschwitz-Birkenau and Buchenwald; Liberated while on a death train to Mauthausen concentration camp.
John Kraweic - Born in a small village in Galicia, southern Poland, in 1919; Non-Jewish survivor who worked in the Polish underground; Arrested and interrogated by the Gestapo for his underground activities; Survivor of Auschwitz and Buchenwald concentration camps.
Helen Rapapport - Born in Chynadiyovo, Czechoslovakia, in 1921; Survivor of Auschwitz-Birkenau, Ravensbrück, and Magdeberg concentration camps; Along with her twin, Pearl, subjected to "medical" experiments by Josef Mengele.
Walter Reed - Born in Wüertzburg, Germany, in 1924; Following Kristallnacht, spent 3 days in Dachau concentration camp; Sent on a Kindertransport to Belgium, then to southern France; Arrived in New York in 1941; Returned to Europe in 1944 with the US Army's Military Intelligence Service.
Adele Zaveduk- Born in Paris, France, in 1937; Hidden with her sister by a Catholic family in Brou, France; Both of her parents survived Auschwitz-Birkenau concentration camp.
The goal of this program is to increase awareness and knowledge of the Holocaust and genocide, as well as challenge participants to think about the multitude of lessons that can be learned from the past. This day will empower students to use their voices to take a stand against prejudice and indifference, underscoring the important role we must all play in combating indifference, bullying, and genocide throughout our world today.
Participants will engage in activities that promote global understanding in addition to learning strategies for raising awareness of genocide. The concluding activity for the day will allow students to begin thinking about how to create living memories (i.e. monuments, poems, commemorative programs, etc.) that bear witness to the legacy of the survivor stories they have heard.
A total of 133 students from across Illinois will be in attendance at this special event. Representing the city of Chicago, the north and south suburbs, and rural, central Illinois, this diverse group of students is comprised of high school freshmen, sophomores, and juniors from the following schools: Chicagoland Jewish High School, Deerfield; Cove School, Northbrook; East Peoria High School, East Peoria; Highland Park High School, Highland Park; Faith Lutheran High School, Crystal Lake; Fisher High School, Fisher; McHenry High School-West Campus, McHenry; Plainfield East High School, Plainfield; New Hope Academy, Niles; New Trier High School, Northfield; Niles West High School, Niles; Novak Academy, Champaign; Roberto Clemente Community Academy, Chicago; ROE Alternative Program of Lake County, Zion; Rowe Clark Math & Science Academy, Chicago; Saint Ignatius College Prep High School, Chicago; Waukegan High School, Waukegan; Whitney M. Young High School, Chicago; Youth Crossroads, Inc., Berwyn.
This program is generously supported by PNC.
The Illinois Holocaust Museum & Education Center is the largest facility in the Midwest dedicated to preserving the memories of those lost in the Holocaust and to teaching current generations to fight hatred, indifference and genocide in today's world. The Museum is located at 9603 Woods Drive, Skokie. The Museum is open Monday through Friday: 10:00 a.m. - 5:00 p.m.; Thursday evenings: 5:00 - 8:00 p.m.; and Saturdays and Sundays: 11:00 a.m. - 4:00 p.m. Learn more at http://www.ilholocaustmuseum.org.