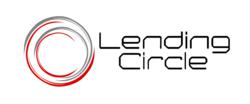 San Francisco, CA (PRWEB) November 01, 2012
A recent poll by Gallup shows that Americans who watched the third presidential debate on October 22, are more likely to believe that Barack Obama did a better job versus Mitt Romney. 56 percent of respondents gave the nod to Obama, with just 33 percent believing Romney had a stronger showing. Romney resoundingly won the first debate.
The country, and small businesses, are weighing the future. The economy, jobs and access to capital are all important factors that small businesses are considering for the near future. The Lending Circle, a division of Sunovis Financial, assists small businesses and borrowers with access to capital from conventional loans to alternative solutions. The company hears from small businesses each day about concerns.
The Gallup poll examined the certainty of poll respondents in this latest poll, and only 2 percent of Democrats said they had no preference regarding the debate winner. Independents and Republicans were significantly more likely to respond that they felt both candidates were equally matched or not be able to respond to the question of which candidate did a better job in the debate.
When asked which candidate did a better job in all three debates overall, voters were split down the middle, with 46 percent saying Romney and 44 percent saying Obama. This indicates that Americans may be giving as much weight to Romney's clear win in the first debate as they give to Obama's subsequent performances.
Data indicates that opinions regarding the debates give no clear indication of an overall winner. This is in line with the overall closeness of the presidential race. No one knows who will win, as election day fast approaches.
About The Lending Circle
The Lending Circle, a division of Sunovis Financial, assists borrowers with financing nationwide. The company motto is "The Lending Circle - The New Way to Get Loans Done Today."