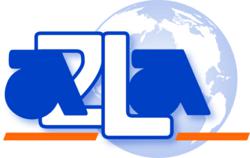 A2LA will offer this course for the first time January 23-24, 2013 at the Holiday Inn in Frederick, MD.
Frederick, MD (PRWEB) November 14, 2012
The American Association for Laboratory Accreditation (A2LA) is proud to add "Understanding ISO/IEC 17065" to its array of quality training offerings. A2LA will offer this course, taught by Ned Gravel, for the first time January 23-24, 2013 at the Holiday Inn in Frederick, MD. The cost will be $745.00 for A2LA members and $795.00 for non-members.
This course will use lecture and discussion to help attendees become familiar with and understand the newly published standard, ISO/IEC 17065 – Requirements for bodies certifying products, processes and services. This course will prepare you to make a smooth transition from ISO Guide 65 to the new ISO/IEC 17065 international standard. This course is relevant to any individual who manages certification schemes, participates in the operation of a product, process or certification scheme, or assesses against the requirements of ISO/IEC 17065 (formerly ISO/IEC Guide 65).
For more information on this course and others, contact Julie Collins, Training and Membership Administrator, at jcollins(at)A2LA(dot)org or 301.644.3235.
ABOUT A2LA:
A2LA is a non-profit, multi-discipline accreditation body with over 30 years of experience providing internationally recognized accreditation services and quality training. A2LA's world-class accreditation services encompass testing and calibration laboratories, medical testing laboratories, inspection bodies, proficiency testing providers, reference material producers and product certification bodies. Organizations are accredited to international standards and field-specific requirements developed with government and industry collaboration. A2LA offers both public and private on-site training programs to complement the various accreditation programs.