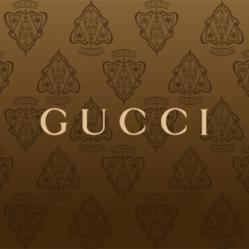 My luck, my fate, my fortune. Chanel No. 5. Inevitable.
(PRWEB) November 09, 2012
To help luxury lovers stay informed on the latest in upscale style and Hollywood happenings, Rodeo Drive Resale (http://www.shopRDR.com), premier reseller of 100% authentic Chanel purses, Gucci handbags, and Givenchy accessories, looks at the latest happenings in the world of upscale fashion and celebrity style.
BRAD PITT, CHANEL SUFFER SERIES OF SPOOFS: Even an international superstar like Brad Pitt is not above a bit of mockery, as spoofs of his Chanel No. 5 commercial have hit the web and network television. Pitt, who is the first male to promote the feminine fragrance, was mocked to no end for his seemingly random babble in the television ad. "It's not a journey," the 48-year-old says in the commercial. "Every journey ends but we go on. The world turns and we turn with it. Plans disappear. Dreams take over. But wherever I go, there you are. My luck, my fate, my fortune. Chanel No. 5. Inevitable." While "Saturday Night Live" hosted their own version of the clip, one web favorite features a lovable pooch, who replaces Pitt and randomly muses about the sometimes complicated world of being a dog: "The stick flies and we chase after it," the pooch says. "Training disappears. Wherever I fetch, there you are. My wag. My tree. My belly rub."
CAMERON DIAZ GOES GUCCI: Hollywood star Cameron Diaz celebrated her return to the West Coast by buying a little Gucci, according to an October 19 story by popsugar.com. The star was spotted by members of the paparazzi leaving a Beverly Hills Gucci store sporting "a white tank top, jeans, and a sweater, as she carried a Céline purse on her arm and a Gucci bag in her hand." The 40-year-old actress recently returned from London, where she was shooting the film The Counselor alongside Brad Pitt, Penélope Cruz, and Javier Bardem.
GIVENCHY GOES 'MENTAL': Simon Baker, star of the hit television drama The Mentalist, was recently selected to be the leading man for French luxury brand Givenchy, according to an October 23 article published by fashion journal, Women's Wear Daily. The Australian-born star will appear in TV and print advertising for the new scent, which is expected to launch globally in spring 2013. Thierry Maman, global president of Givenchy explained why the label chose Baker: "Simon was a natural choice for us — he has aristocratic elegance and charisma. These are all values which have been linked with the brand since Hubert de Givenchy."
Rodeo Drive Resale (shopRDR.com) has built a reputation of providing amazing deals on handbags, clothing and accessories from the top designers of upscale fashion. The company offers a 100% guarantee of authenticity on each item sold, and works daily with a network of clients looking to buy, sell, or for consignment of their luxury goods.
ShopRDR.com loves high-end fashion, and believes finding a high quality, classic piece should be an easy, enjoyable -- and most importantly -- hassle-free shopping experience. For the finest in Louis Vuitton, Chanel, Prada, Gucci, St. John Knits, Christian Louboutin, Tiffany & Co. and more, visit RDR online at http://www.shopRDR.com or call 1-888-697-3725. Also find shopRDR.com's blog at http://blog.shopRDR.com.
Also find shopRDR at:
Blog: blog.shopRDR.com
Facebook: facebook.com/shopRDR
Twitter: twitter.com/shopRDR
YouTube: youtube.com/ shopRDR
Pinterest: pinterest.com/shopRDR
Rodeo Drive Resale (shopRDR.com)
1-888-697-3725
service(at)shopRDR.com