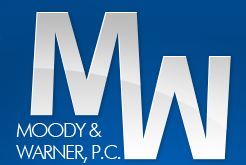 Los Angeles, CA (PRWEB) November 02, 2012
Moody & Warner PC has received a Tier 1 ranking from Best Lawyers® and will be named in the 2013 edition of U.S. News- Best Lawyers® "Best Law Firms." Its Albuquerque branch was given a metropolitan first-tier ranking under the category of "litigation- labor & employment."
The firm was given this honor, according to Best Lawyers®, "…through the firm's overall evaluation, which was derived from a combination of their clients' impressive feedback, the high regard that lawyers in other firms in the same practice area have for the firm, and the information that the firm provided in a law firm survey."
Best Lawyers® says that their rankings are based on a rigorous process. Clients are told to rate attorneys on a scale from 1 to 5, "addressing expertise, responsiveness, understanding of a business and its needs, cost-effectiveness, civility, and whether they would refer another client to the firm."
The Best Lawyers® rankings also incorporated the 4.3 million evaluations of 68,761 leading lawyers. After an overall score is given for each firm, the data is compared to other firms within the same metropolitan area and at the national level.
A tier one ranking involves firms that score within the highest-scoring firms. According to the Best Law Firms website, of the 11,098 firms which were eligible to submit information for the ranking process, 6,894 received first-tier national and/or metropolitan rankings. This award distinguishes great law firms from good law firms. As it is an objective process, it is something that prospective clients can trust.
Moody & Warner, P.C. is an employment law firm with offices in Albuquerque and Los Angeles. The firm has over 50 years of experience and specializes in practice areas ranging from age discrimination to retaliation to sexual harassment and wrongful termination. Moody & Warner's website claims it "provides skillful and aggressive representation in all areas of labor and employment law."
The firm has been recognized each year since 2005 by "Chambers USA- America's Leading Lawyers for Business." The firm has a stellar record of success, securing multi-million dollar settlements on a variety of employment related cases.
Attorney Christopher Moody is a member of the Multi-Million Dollar Advocates Forum and both he and Attorney Whitney Warner are listed as Super Lawyers. The two are sought out for their legal advice and present on employment law topics across the country.
Attorney Moody and Attorney Warner have extensive experience with representation proceedings before the National Labor Relations Board, administrative hearings before federal and state Department of Labor tribunals, the Equal Employment Opportunity Commission, the New Mexico Human Rights Commission and trials in federal and state courts and appeals. Individuals facing labor and employment issues are encouraged to call the firm today or to visit its website at http://www.EmploymentLawLosAngelesca.com.