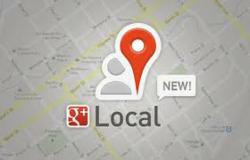 Google Local can propel your business to the front page. You have the opportunity to make sure that your business is not left behind.
Fort Lauderdale, FL (PRWEB) November 05, 2012
How do people find a business online? Approximately 97% of people deciding on where to get their local shopping and services go to an online source. And not only that, businesses must be easy to find. Simply throwing up a web page and hoping for the best may have worked 10 years ago, but today small business owners have to be flexible enough to make certain their business is showing up in the right places. And by utilizing local business directories, small business owners can be certain that they are using partners that have name recognition, and will assist launching their business ahead of their competitors. In addition, locally targeted advertising is available using local directories, says Mosby.
Lori A. Mosby, adds business owners websites to local directories for an excellent platform for businesses to stand out from their competitors. It is easy to keep the contact information updated and small business owners can have photos and videos added to their directory pages to highlight their presence in the search engines. A business owner can offer coupons to help get traffic through the door. Using this platform, consumers can not only find their company on the Internet, but the company using local directories will actually show up on Google Maps.
Business owners can also engage their customers, using local directories, by allowing their customers to leave comments and rate their services. Small business owners will also have the ability to enhance those posts by leaving their own comments. Marketing positive comments can be favorable to any business owners. However, it is important for small business owners to take advantage of the local online directories, and enhance their position in the search engines.
About Lori A. Mosby, and More Local Marketing, Inc.:
More Local Marketing, Inc., assists small and medium size businesses advertising, and online marketing position, by enhancing their marketing strategies targeted at their specific "publics". More Local Marketing experts analyze business owners current situation using the latest tools and resources to develop programs which will help their standing on Google, and other search engines. More Local Marketing, Inc., was launched in 2012 by Lori A. Mosby, its principal consultant. Lori A. Mosby will have a Master of Science in Online Marketing. For more information call 305-647-8414 or visit their website at: http://www.onlinemarketingwebsites247.com.