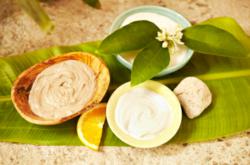 San Francisco, CA. (PRWEB) November 02, 2012
Zion Health, the leading manufacturer of healing clay body care products, announces that Leverett Village Coop in Leverett, Massachusetts now carries Zion Ancient Clay Soaps with native healing bentonite montmorillonite (Kanwa) clay and natural botanical essential oils. Leverett Coop is located on 180 Rattlesnake Guttr Rd. Committed to providing consumers a unique alternative to conventional chemical-based products, Zion Health sources organic ingredients and high-grade, mineral-rich natural clay for their line of cleansing and nourishing face and body bars.
Clay medicine has been used throughout history to treat a variety of health and skin disorders. Ran Knishinsky, author of The Clay Cure, states that "Clay eating has apparently been a recommended medicine for thousands of years...Galen, the physician, introduced eating Armenian earth into medical practice to cure all sorts of ills, including acne and hemorrhoids." Not just a popular native remedy, scientific testing by Arizona State University researchers revealed that kanwa clay is able to magnetically bind fine-grained particles and remove hazardous toxins.
Zion Health Ancient Clay Soaps use kanwa clay to absorb environmental pollutants on the skin, including heavy metals and harmful bacteria. The organic clay soaps are also nutrient rich, as kanwa clay provides more than 60 trace minerals and elements.
Leverett Village Coop is a consumer-owned, community-built natural foods and general store that features a variety of organic groceries and emphasizes supporting local New England producers. Sharing the same philosophical approach as Zion Health, Leverette Village Coop offers local and sustainable organic products obtained through fair-trade and eco-conscious means.
Zion Health's natural line of organic Ancient Clay Soaps are now available at health food markets in the U.S and Canada including select Co-ops similar to Leverett Village. Zion products may also be purchased online at http://www.kanwaminerals.com. Zion Health provides consumers with pure skin and body care products that are 100% vegan, free of parabens, aluminum and formulated using certified organic ingredients whenever possible. For more information on Zion Health products, go to: http://www.zionhealth.com.