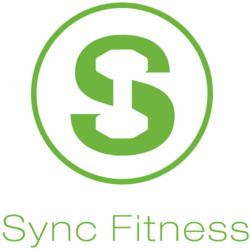 People in Seattle love our boot camp classes because of our environment and friendly instructors.
Seattle, Washington (PRWEB) November 16, 2012
Sync Fitness Boot Camp has moved Seattle locations to better serve customers. Sync Fitness Boot Camp is now located in Interbay at Emerald City Basketball Academy, 1550 West Armory Way in Seattle, WA 98119. Class times will remain the same.
"We serve many families in Magnolia and Queen Anne already and we can't wait to extend our boot camp classes in Seattle so that more people can get in the best shape of their lives," said owner Sara Dean ACSM HFI. "Our boot camps in Seattle burn more calories and more fat than any of our competitors.We know the fat loss formula and how to make it work."
Sync Fitness Boot Camp has drop-in classes, monthly subscriptions and more. "We offer complimentary classes to anyone interested in trying out our services. From there, if you love the experience (we know you will,) we can get you signed up for classes on a regular basis. Our clients notice a difference in their bodies in just a few short weeks. If you join us now, you could change your body dramatically before the end of this year. People in Seattle love our classes because of our experience, environment, and friendly instructors."
Sync Fitness Boot Camp is inviting the Seattle media to tour the West Armory Way location by contacting Sara Dean at 206-354-7480 or Sara (at) Syncfitness (dot) com or http://www.syncfitness.com/ Sara Dean believes all clients should have a support system. "They are dear to me and I treat them like family. Getting to know each client and working with their strengths and limitations is what sets me apart from other trainers," continued Dean, who is certified through the American College of Sports Medicine.