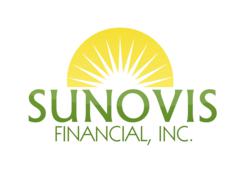 A Treasury Inspector General report says that the IRS "is spending a significant amount of resources on unproductive audits and burdening compliant taxpayers with unnecessary audits."
San Francisco, CA (PRWEB) November 08, 2012
While presidential candidates continue to debate over tax rates and deductions, Sunovis Financial is more concerned with IRS data and a recent study that tax collection and enforcement may be a larger issue for small businesses across America. Judging by IRS audit statistics from 2009 to 2011, the percentage of small business tax returns that are being audited has increased by 32 percent.
That 32 percent increase is for small businesses with assets of $10 million to $50 million. Interestingly, those businesses with between $50 million and $100 million have also seen a 32 percent rise in the number of returns being audited. It seems as if small businesses with $10 to $100 million in assets have come into the cross-hairs of the IRS during the Obama administration.
Perhaps just as telling is the increase in audits for those with incomes in excess of $1 million. Many small business owners file individual returns. Over the period of 2009 to 2011, those with $1 million per year incomes have seen a 94 percent increase in the percentage of returns being audited. Those with incomes over $200,000 have also seen an increase of 36 percent.
Does this mean that the IRS is increasing the revenues based on these audits?
In a study conducted at Syracuse University by the Transactional Records Access Clearinghouse, it was found that the audits of small businesses with $10 to $50 million in assets were responsible for an additional $702 per hour in assessed taxes. By contrast, when reviewing audit data for companies with over $250 million in assets, it was found that the assessed taxes were responsible for an additional $9,173 per hour. That is a difference of $8,471 per hour when large companies are audited, yet the audit rate for these large companies is up just 7.4 percent.
There's no question that small businesses in America create the most jobs. Both presidential candidates readily admit that this is the case. In fact, the Small Business Administration says that small businesses employ over 50 percent of the American workforce, and have created more than 65 percent of new jobs in America over the past 15 years. So the question is: why is the IRS pursuing small and medium businesses so aggressively when the gain is much higher when auditing large firms?
As Treasury Inspector General for Tax Administration (TIGTA) Russell George claims in a report this past July, "the agency is spending a significant amount of resources on unproductive audits and burdening compliant taxpayers with unnecessary audits."
It isn't only small businesses who are bearing the brunt of increased auditing. The IRS statistics also show an increase in auditing for the self-employed and freelancers. Those individuals who file a schedule C are twice as likely to face an audit as a corporation.
Such aggressive auditing places unnecessary burdens and stress on small businesses. They are more likely to represent themselves against the IRS in court, and few can afford the costs associated with an IRS audit. These extra costs not only place a burden on the small business, they also affect the growth of that business, including its hiring practices. In essence, the costs of increased IRS auditing of small businesses include decreased revenue and increased unemployment.
About Sunovis Financial
Small business is important to our communities and very important in rebuilding our economy. Today more than ever, small businesses need capital and assistance to thrive, and that is what Sunovis is focused on. The company motto is: rebuilding the US economy, one business and one loan at a time.