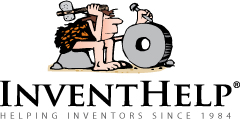 Pittsburgh, PA (PRWEB) November 02, 2012
InventHelp®, America's largest invention submission company, announces that one of its clients, an inventor from New York, has designed a device that could preserve the skin integrity and health of a patient with incontinence. This invention is patented.
"Automatic Pubic Area Cleansing System" monitors, cleanses and massages the pubic area. The invention could save a user from having to lie in a soiled bed, thus preventing rashes in the pubic area. The unit is designed to reduce the need for a catheter insertion, which can cause urinary tract infections (UTIs). Automatic Pubic Area Cleansing System would preserve a user's privacy and help to eliminate the problems and discomfort associated with incontinence diapers.
Automatic Pubic Area Cleansing System would include ventilated diaper and a removable insert pad. Sensors would be connected to a control unit that would activate a ventilating and evacuating system when moisture is detected in the diaper. A massage head in the rear of the diaper could provide stimulation to the wearer's coccyx area to restore blood circulation in order to avoid ischemic injury or cell death. An air-delivery system consisting of an air pump dries the diaper, pad and patient's skin. A pad insertion also contains a stool sensor and when stool is detected, the caregiver is alerted to remove the diaper and pad and attach a new diaper. The power supply would consist of a battery mounted in a compartment that supplies electrical power to the components that need it. The control unit can be stored on a transportable stand, which would include a processor, microprocessor and processes the signals from the sensors.
InventHelp is attempting to submit the invention to companies for review. If substantial interest is expressed, the company will attempt to negotiate for a sale or royalties for the inventor. For more information, telephone Dept. 09-TPA-1331 at (800) 851-6030.
Manufacturers interested in reviewing additional inventions and new product ideas can contact InventHelp's marketing partner Intromark by filling out an online request to review new product ideas here.