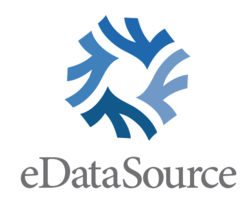 New York, NY (PRWEB) November 08, 2012
eDataSource, the leading provider of independent competitive intelligence for email marketing, social media and ecommerce activity, announced today the launch of eDataSource Free Inbox Tracker service.
Inbox Tracker signals a significant shift in email marketers' ability to verify their own true Inbox Delivery without the expense of contracting for bundled service packages from an extremely limited selection of providers. At launch the product will provide Inbox and Spam delivery metrics for more than 10,000 email marketers spanning over 100 industries. The analytics are based on actual delivery to approximately 800,000 consumer inboxes that allow eDataSource to monitor inbox delivery success and consumer behavior in interaction with commercial email deployments.
The free version of Inbox Tracker includes a graphical 30-day view of email traffic and up to 7 days detailed view of campaigns deployed with inbox delivery metrics for those campaigns. More detailed engagement statistics as well as creative, deployment size, read and deletion rates are available through eDataSource's paid service EDS Analyst.
Inbox Tracker can be accessed by visiting: inboxtracker.edatasource.com
Inbox Tracker is the first of several Q4 Product launches from eDataSource. In the coming weeks, eDataSource will launch Delivery Tracker, an extensive seed based monitoring tool allowing marketers to monitor successful seed deployment to 30 ISP's. A 30 day trial of Delivery Tracker will be available by contacting eDataSource's customer service or sales team. The tool is furthermore promised to offer a very significant discount from current market cost of similar tools.
The Delivery Tracker will be enhanced to offer preview of email campaigns as they will render in several email clients, including the most popular mobile clients. Inbox Tracker allows marketers to monitor the inbox deliverability of their own email deployments and benchmark inbox deliverability against their competitors. Inbox Tracker also allows marketers to monitor the inbox delivery of any third party affiliates and marketers that are sending messages on their behalf.
"eDataSource has pioneered real live monitoring of inbox delivery over the last couple of years. The ability to understand what really happens in consumer inboxes and the ability to benchmark your own consumers' behavior to that of your competition has become a crucial element of success in email marketing," said GB Heidarsson, SVP of Sales and Marketing at eDataSource. "Inbox Tracker and Delivery Tracker will now enable more companies to utilize and understand the power of inbox delivery monitoring to maximize revenue and profits from email. This kind of service has until now only been available on a case by case basis through most Email Services Providers or through expensive contracts with monitoring companies".
Please contact sales(at)edatasource(dot)com or call 1-800-761-6580 for further information on Inbox Tracker and Deployment Tracker.
About eDataSource
Founded in 2003, eDataSource (http://www.edatasource.com) is the worldwide leader in competitive intelligence for email, social media and ecommerce activity, based on active monitoring of more than 800,000 consumer inboxes and 9,000 brands. The company provides strategic analytics products and services for online marketers, publishers and their service providers.