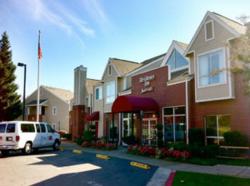 San Francisco, California (PRWEB) November 01, 2012
The 126 all-suite hotel was built in in 1992 and is centrally located between downtown and Sacramento International Airport. The sale was subject to LNR completing approximately $4 million in capital improvements to satisfy Marriott's change of ownership requirements.
Scott Griemsmann of Paramount Lodging Advisors in San Francisco, represented the seller, LNR. The buyer was a subsidiary of Hotel Holiday Garden Group.
About Hotel Holiday Garden Group
Hotel Holiday Garden Group is an international hospitality company that invests and operates hotels in the US and Taiwan. Established in 1958, the company is headquartered in Kaohsiung, Taiwan and has operations in Los Angeles, CA. For more information, visit http://www.hotelhg.com.tw.
About Paramount Lodging Advisors
Paramount Lodging Advisors is a hotel brokerage and advisory firm specializing in the asset management, debt and equity placement, and transaction of hospitality assets across the United States, Canada, & Europe. For more information about Paramount Lodging Advisors, and to see hotels currently on the market visit http://www.paramountlodging.com