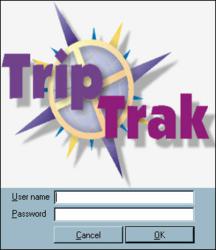 Cloud applications are low in cost and are very easy to use. The end-user doesn't have to know anything about the underlying technology.
Riverside, CA (PRWEB) November 13, 2012
The Independent Living Partnership (ILP) has announced that its TripTrak subscription service, designed to facilitate complete administration and management of special needs senior transportation model programs is now available nationally.
According to Richard Smith, ILP Executive Director, "The TripTrak application was created over a thirteen year period." Smith says, "TripTrak was designed to assist TRIP in Riverside simplify the administration of the 1.3 million volunteer trips that we have provided for the County's transit dependent, but underserved or unserved, residents." He continues that the new private cloud service has evolved as a long tested method for effectively running a TRIP service.
When TRIP services began it relied on "off the shelf" word processing and spreadsheet software, like many volunteer driver programs. Smith says, "As applications for service and enrollments increased, managing the data and generating detailed reports quickly became very difficult. We needed accurate and complete data for government reports, to establish comparative performance data that would accurately characterize TRIP efficiencies, and to provide detailed support for our grant proposals. We decided a software application specifically designed for the task would be very helpful."
TripTrak was originally designed exclusively for the purpose of assisting with the administration of the TRIP Program in Riverside County California, but eventually other organizations, that were also operating TRIP model services, began asking for the software. Smith says, "We began making client and network versions of the software available about two years ago but it became clear that management of the robust database required a technical skill set that was not found in many organizations and agencies." The ILP response was to convert the application for private cloud deployment.
Smith says, "Cloud applications are low in cost and are very easy to use. The end-user doesn't have to know anything about the underlying technology. The TripTrak cloud service is responsible for IT assets and maintenance and updates and enhancements are free and automatic." In addition, he continues, "Storage is unlimited, the only bandwidth constraint is the access speed of the end-user, data encryption provides maximum security, and back-up is redundant and continuous." TripTrak also connects authorized users online no matter where they are, even at off-site meetings or at home.
The TRIP model is a rider directed, mileage reimbursement volunteer driver service that was created by ILP in Riverside California in 1993 using a marketing approach. The Regional Planning Organization for the area and the Office on Aging asked older adults what they wanted in a transportation service and then designed the program based on their preferences. Informants said they wanted personal vehicles to be used, they wanted the service to be free, they wanted the service to be available 24 hours a day every day, they did not want to have schedule rides in advance, and they wanted to be able to travel between cities without transfer or inconvenience. Volunteer escort-drivers make each trip with their rider, assisting them as necessary and required, and receive mileage reimbursements to help pay for gas.
According to Smith, "What makes TRIP different from other volunteer driver programs, and also makes the service so efficient, is the philosophy and belief that older adults can be self-reliant when given the tools that are needed." Unlike other volunteer driver programs across the United States, TRIP assists riders to recruit their own volunteer drivers, and asks riders and their volunteers to schedule needed trips as mutually convenient. Smith says that shifting organizational volunteer recruitment and ride scheduling to the end-user saves money and improves service convenience. Each month the TRIP Program provides almost 9,000 one-way trips for more than 600 low income older adults and persons with disabilities across Riverside County.
Many other organizations and agencies across the United States are starting or are already operating services that are based on the TRIP model and the TripTrak application is intended to facilitate and support easy adoption and operation of similar services everywhere. TRIP in Riverside was selected to receive this year's Beverly Foundation STAR Award for excellence.
Smith says, "We think it is so much easier for communities to fill in the gaps in service for underserved older adults and special needs residents if they can just get right to the business of providing the necessary transportation without having to reinvent the wheel and work through everything that we have already worked through over the last 20 years. TripTrak helps make that possible."
For more information about TripTrak or the TRIP Program, visit http://www.triptrans.org.