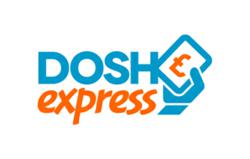 Making small spending changes like this could help people achieve the financial security they desire.
(PRWEB UK) 1 November 2012
The financial specialists at Dosh Express have responded to a survey which has revealed the majority of Brits want to save more.
The research by NS&I revealed that nine million Brits think an extra £50 in savings a month could help ease their money worries and that having a sense of financial security amid the current economic climate is a key priority for the country.
62% of consumers in the UK are dissatisfied with the amount they set aside for savings each month, with 30% claiming that putting away £50 more each month would improve their mood. 12% said their ideal figure would be an additional £30 each month.
One out of five people questioned said they save money on daily transport by cycling, walking and car sharing, while 36% plan ahead and buy items in bulk for a discounted price.
The research also revealed that people concerned with their savings levels were the most likely to indulge on spur of the moment purchases with 42% admitting this. Other spending regrets also included buying lunch instead of making it, splashing out on nights out and committing to contracts rarely used such as the gym.
A spokesperson from Dosh Express said:
"This latest research reveals that Brits are concerned about their savings and want to ensure they have more set aside to see them through any unexpected costs. Saving around £1.66 a day can equate to about £50 a month, so we suggest making a packed lunch instead of buying food or making a flask of coffee instead of buying one from a cafe. Making small spending changes like this could help people achieve the financial security they desire."
Dosh Express is the Honest Lender, helping you get to payday. Based in Derby, in the Midlands, the company's mission is to provide a great lending service to thousands of our happy customers and be a great place of employment for our staff. Please visit doshexpress.com to apply for a loan, and if you are approved cash is usually deposited in your account within minutes, subject to status. Dosh Express, the trading name of Dosh Express Limited, is a consumer lender offering short-term payday loans, is a member of the Consumer Credit Trade Association (CCTA), and is licenced and regulated by the Office of Fair Trading.