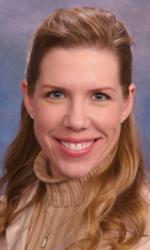 "This data provides both processors and diagnostic test kit manufacturers with specific information rather than assumptions to better manage and apply findings."
North Sioux City, SD (PRWEB) November 13, 2012
AEGIS FOOD TESTING Laboratories (AFTL), an independent A2LA accredited food testing lab, has continued to strengthen its position as the preeminent commercial food safety testing laboratory for the isolation and identification of non-O157 Shiga-toxin producing Escherichia coli (STEC), offering state-of-the-science and practical solutions to the food processing industry.
In a privately commissioned study, commonly referred to as "STEC PALOOZA" by AFTL Scientists, 550 raw beef samples processed across the United States at four facilities which included trim and ground beef prepared with domestic and internationally sourced materials, were analyzed using five commercial/pre-commercial STEC detection systems and the USDA-FSIS MLG 5B.01 methodology.
Dr. Wendy Warren, AFTL V.P. of Government and Regulatory Affairs enlightened participants of the North American Meat Association's (NAMA), "Prevention of Shiga-Toxin Producing E.coli (STEC) Conference on October 2, 2012 with the latest advancements in industry test methodology, what the next generation of testing platforms may accomplish and the insight and direction that "STEC PALOOZA" data has provided industry.
In particular, data from the extensive trial provided insights into the confounding data associated with current detection systems and interference of harmless bacteria that are naturally present in raw beef products. This data provides both processors and diagnostic test kit manufacturers with specific information rather than assumptions to better manage and apply findings. Moreover, it is anticipated that the participating test kit manufacturers will use the findings to improve the overall performance characteristics of their systems.
To view Dr. Warren's slide presentation and/or to obtain more detailed information, please visit http://www.aegisfoodlabs.com or to speak with one of our scientists, please contact Meghan Rozell at 605.232.0157 or by email at mrozell(at)aegisfoodlabs(dot)com.
###
About AEGIS FOOD TESTING Laboratories
North Sioux City, South Dakota based AEGIS FOOD TESTING Laboratories (AFTL) provides ISO 17025 accredited independent microbiological and chemical testing services. In addition to supporting clients in their routine testing programs, AFTL offers Microbiological Research, Application and Consulting Services.
AEGIS FOOD TESTING Laboratories, the Research & Application Center and Corporate Office are located in North Sioux City, South Dakota, just a few miles from where the state connects with Iowa and Nebraska. The second state-of-the-science laboratory resides in Oklahoma City, Oklahoma, just 10 minutes from Will Rogers International Airport.