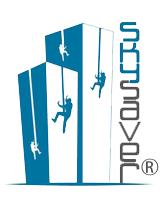 As for the storm itself, by definition, a hurricane is a severe tropical storm that is capable of releasing as much energy in one day as a one megaton hydrogen bomb.
Hoboken, New Jersey (PRWEB) November 06, 2012
For questions and more information please contact Social Media Director Jason John at jasonj@skysaverusa.com
Thoughts? Share them at http://www.facebook.com/skysaverusa
As the Eastern United States stares at the aftermath of Hurricane Sandy, residents have survived what is being called 'The Storm of the Century'. Residents must keep in mind that preparedness is chief among keeping safe and secure. It is imperative to think about safety at home, work or traveling. Even first responders who risk everything in keeping others safe and secure are always reminded to first think about the safety of themselves, their loved ones and neighbors. Not everyone is involved in being a first responder; however everyone's responsibilities are for their own personal safety, their family and neighbors.
Within just a few hours of Sandy first making landfall in New Jersey, SkySaver Anti-Terroism Adviser Lou Krupkin already lost power for a few hours. It is noted that individuals and families are scrambling for equipment that they should have prepared long before the weather predictions first began. Now is the time to make up for lost time, but equally as important, now is the time to prepare for the next incident. There will be more storms and emergency situations beyond Sandy.
During Lou's military days, in basic training he was instructed to prepare what are now called "go packs". Soldiers had a personal "go pack" in their shirt pocket that included a combat bandage, a pack of matches, razor blade, shoe string and money. This was all wrapped up in plastic wrap and waterproof tape. Every day, during morning inspections these were inspected. In addition to these, soldiers prepared a small "go pack" and a large "go pack". These packs had essentials such as a change of clothing among other things and were all wrapped in waterproof plastic bags. During operations in the field, these tools were extremely helpful. Later in advanced training and combat operations, the early advice and concept of the "go pack" certainly made sense. Lou learned a valuable lesson: be prepared in advance.
Think about the things that are needed in the event of losing power for a short period or an extended period of time. For example, Lou's family always has several flashlights in their house ready for use. Some are rechargeable tactical lights, and some are battery operated. Most of his neighbors have been out looking for flashlights and batteries for days and most of the stores are sold out. Be prepared in advance. "Go packs" contain flashlights, food, change of clothing, first aid kit, bottled water, small radio that is solar charged as well as "wind-up" power, crow bar and other tools. As a member of the first responder team, Lou also has a separate "first responder" go pack and first aid kit always ready at all times in my car.
At home, people should have some cash on hand, if possible a generator for power, blankets, plenty of water and food. There are of course many other items that can be left to the imagination.
As for the storm itself, by definition, a hurricane is a severe tropical storm that is capable of releasing as much energy in one day as a one megaton hydrogen bomb. Hurricanes and tropical storms have caused more damage in the United States than any other type of natural disaster. Fortunately today, with the advancements in weather forecasting and communications, citizens are notified of oncoming storms many days before they reach the shores. Imagine when people and communities were taken by surprise by Mother Nature's power.
In preparation of an oncoming storm:

Inspect homes in advance to make sure of the integrity: including the roof, gutters, shutters and anything attached to the house that may be loose.
Inspect property and insure that it is clear of items and items that are loose should be brought in such as deck furniture and garbage cans. Basketball hoops should be secured. These items can become missiles.
Protect large windows. Some people tape them and some people board them up.
Think about what rooms within the house may be safest. Many homes have a storm cellar.
Know where there are local shelters and how to contact local emergency management.
Have battery or self powered radios ready.
Fill vehicles with gas before the storm.
Prepare supplies including drinking water.
Remember to keep pets safe.
Have an emergency phone on hand. This could be a charged cellular phone or a plain old non electronic phone that uses pulse dialing.
There are other factors to be cognizant about as well:

If staying at home and the basement is unsafe, find the strongest part of the house and take supplies.
Although people may use their fireplace, remember that if the house is unstable and begins to collapse, the chimney area could be dangerous.
If the house does begin to collapse, crawling under a bed, mattresses or blankets can provide protection.
If there is a lull in the storm, it may be in the eye of the storm and the winds and storm is likely to pick up again.
Keep family safe by developing an emergency evacuation plan. Hold evacuation drills with the family and make sure that the children understand what to do in the event of an emergency. Be open and reassuring to children. They should understand that there are many emergency situations and preparing in advance is not to frighten them but to teach them what to do in the event of an emergency. The thought of not knowing what to do in an emergency is more frightening than understanding what to do. Be safe.
Lou Krupkin is a Counter Terrorism Professional with SkySaverUSA. Mr. Krupkin has real world experience in security and protection and is a member of the U.S. Coast Guard Auxiliary and CERT.