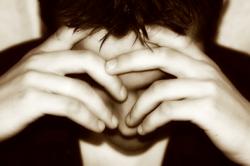 To increase the skills of professionals to prevent and intervene in bullying, LSU is holding 2 conferences.
Salisbury, MD (PRWEB) November 02, 2012
Bullying has always been a serious problem in our schools. It now is being addressed with the seriousness it deserves. Bullying is not just a part of growing up. It is one of the most common forms of school violence keeping over 141,300 children from attending school because they felt unsafe (DeVoe Bauer, 2011). Bullying requires adult intervention to stop inappropriate behaviors and to Increase youth skills for problem solving, anger management, conflict resolution, respect for others, and communication. Increasing adult skills to intervene with aggressive youth can reduce the problem of bullying in our schools.
To increase the skills of professionals to prevent and intervene in bullying, LSU is holding 2 conferences. Dr. Kathryn Seifert and Kimberly Mason, Ph.D., LPC, NCC will be keynote speakers for these conferences, one in Shreveport and one in Baton Rouge. Dr. Mason will speak on "Tackling Bullying Behaviors in the School: A School-Based Restorative Practice Model to Restore Relationships and Build Community" and Dr. Seifert will speak on "CARE for the Root and the Tree will Bloom: Effective Steps to Counteract Trauma, Bullying and Violence." The Baton Rouge Conference will occur on December 14, 2012 from 8:00 a.m. to 4:15 p.m. at the Conference Center-West Baton Rouge Convention & Visitors Bureau. The Shreveport Conference will occur on November 30, 2012 and will feature the same speakers and topics. CEU's will be available.
Dr. Seifert is a well-recognized and respected expert on treating trauma and youth and family violence. Dr. Kathryn Seifert, CEO of Eastern Shore Psychological Services, has worked for over 30 years in the areas of mental health, criminal justice, and addictions. She specializes in the assessment and treatment of those who are at risk for violence and/or have attachment problems. Her award winning book is How Children Become Violent, while Youth Violence published by Springer is a best-selling book. Dr. Seifert developed the CARE 2, a valid and reliable instrument designed to assess the risk for violence and to determine the appropriate level and type of services at risk youth require. She writes a blog for Psychology Today, and has appeared on CNN, Discovery ID, and Fox news radio.