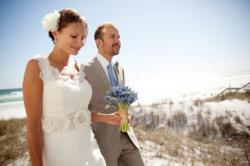 One of the most Popular Boards for Pinterest users are Wedding Ideas and Wedding Photos
Palo Alto (CA) (PRWEB) November 01, 2012
As part of its ongoing push to make sure its customers are armed with the most advances products and tools DigiLabsPro, a leading online proofing and pro product service for professional photographers, has revealed today a new Free marketing service for pro photographers.
"We all have heard about Pinterest and its rapid growing market share and especially, the roll in plays in the wedding business" says Bryan Passanisi from DigiLabsPro online Marketing team "but how exactly can an individual photographer play this Pinterest game and what exactly are the potential benefits? This is a little harder to pin down; we have just released a free study named "Pinterest: What's in It for Professional Photographers" available on DigiLabsPro Blog
The study gives some basic understanding of what Pinterest is, its demographics, details about the significant and growing role it plays today in the wedding business and some ideas and tips about how to "play the Pinterest game"
And here are a few examples:
Today, one in three couples getting married in the U.S. will use Pinterest to gather wedding ideas, look for dresses and scout for photographers
Two of the site's 10 most popular boards are all about weddings.
Some of the top wedding boards on Pinterest include:

DIY Your Wedding: 2,434,578 followers
Wedding Gifts: 2,434,831 followers
Celebrate: 2,073,688 followers
The study goes over subjects like: Using Pinterest as a Wedding Photographer, Taking Photos with Pinterest in Mind, Top Pinterest resources and more
But the cheery on the cake is DigiLabsPro new Free marketing service for professional photographers "You Are Pinteresting"
Though Pinterest is an amazing tool that all photographers can use to their advantage, there are a few key challenges and thus the DigiLabs Pro team, through its new Pinterest-Marketing plan "You Are Pinteresting" is ready to help pro photographer, Free of charge to promote themselves and put them in front of hundreds of thousands of potential brides on Pinterest. More details on this new unique program are available on DigiLabsPro Blog or via email URPinteresting(at)digilabspro(dot)com