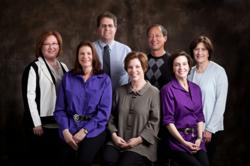 Scottsdale, AZ (PRWEB) November 02, 2012
SMARTTraining, LLC, a leading provider of professional development in the math methods of Singapore, announces its upcoming 2012 workshops in Arizona, California, New Hampshire, New Jersey and Oregon for teachers interested in Common Core Math Standards or the math methods used in Singapore Math®.
"Singapore Math® Strategies for the K-2 Teacher" is a fun-filled day of activities and games leading to number sense and math confidence. Learn how to incorporate Singapore's Concrete-Pictorial-Abstract approach into any curriculum. Learn games and activities leading to "subtitizing" (identifying a quantity without counting using a one to one correspondence).
"Intro to Problem Solving Utilizing the Famous Singapore Bar Model Method" is designed for teachers of grades 2 – 6. Participants will learn how to create confidence in students so that the transition from arithmetic to algebra is a small step, not a huge leap. Model drawing as a versatile tool to be used for problem solving will be emphasized. Additional problem solving methods will also be presented. Common Core Mathematical Practice Standards require students to, among other things, make sense of problems and persevere in solving them, reason abstractly and quantitatively, and model with mathematics. http://www.corestandards.org. Singapore methods provide ways to meet these standards.
"Math 911" will help teachers develop conceptual understanding for struggling learners in grades 2-6 using strategies from Singapore. Participants will take away activities to use immediately which will help students create a deeper understanding of place value, multiplication, division and fractions. Attendees will also learn mental math techniques to simplify computation.
"Advanced Problem Solving" is for teachers of grades 5 - 9 who have experience using bar model drawing to solve word problems. Attendees will learn new ways to help students deepen students' understanding of pre-algebra and algebra concepts. This workshop will provide ways to take the bar model method to new heights to solve challenging word problems. Attendees will learn new activities to add to their own problem solving toolboxes.
About SMARTTraining
SMARTTraining, LLC, (http://www.singaporemathtraining.com), is an internationally recognized provider of professional development in the math methods used in the country of Singapore. Founded in 2005, SMARTTrainers have worked with schools in 46 of the 50 States, met with and been trained by professors, teachers, and Ministry of Education members from Singapore, and been invited to work with numerous schools in European and South American countries. SMARTTrainers also present workshops throughout the United States and provide on-site training for schools desiring help with their math programs.
About SMARTTrainers: Visit http://www.SingaporeMathTraining.com to view biographies of all SMARTTrainers and to register for any of the 22 SMARTTraining math workshops coming up around the U.S. For questions, email TSalerno(at)singaporemathtraining(dot)com.
What do teachers say about SMARTTraining's workshops?
"I wish I had learned math this way! I've depended on a calculator for years, but no more!" (2nd grade teacher, Buckeye, AZ)
"Are you kidding? That's why we invert and multiply? I wish I had YOU as a teacher when I was in school." (3rd grade teacher, Bogota, Colombia)
"Singapore Math" is a registered trademark of Singapore Math, Inc.
SCOTTSDALE, AZ:
Kierland Plaza Lofts
15215 N Kierland Blvd
Scottsdale, AZ 85254

November 07, 2012 Singapore Math® Strategies for the K-2 Teacher
November 08, 2012 Intro to Problem Solving Utilizing the Bar Model Method (SOLD OUT)
November 09, 2012 Advanced Problem Solving
December 07, 2012 Math 911
TUCSON, AZ:
Sheraton Hotel
5151 E Grant Road
Tucson, AZ 85712

December 04, 2012 Singapore Math® Strategies for the K-2 Teacher
December 05, 2012 Math 911
December 06, 2012 Intro to Problem Solving Utilizing the Famous Singapore Bar Model Method
GLENDALE, CA:
Days Inn
450 W Pioneer Drive
Glendale, CA 91203

November 12, 2012 Singapore Math® Strategies for the K-2 Teacher
November 13, 2012 Intro to Problem Solving Utilizing the Famous Singapore Bar Model Method
TORRANCE, CA:
Doubletree
21333 Hawthorne Blvd
Torrance, CA 90503

November 15, 2012 Math 911
November 16, 2012 Intro to Problem Solving Utilizing the Famous Singapore Bar Model Method
Manchester, NH:
Holiday Inn
2280 Brown Avenue
Manchester, NH 03103

November 15, 2012 Singapore Math® Strategies for the K-2 Teacher
November 16, 2012 Advanced Problem Solving
Newark, NJ:
Doubletree by Hilton
128 Frontage Road
Newark, NJ 07114

November 14, 2012 Intro to Problem Solving Utilizing the Famous Singapore Bar Model Method
November 15, 2012 Advanced Problem Solving
November 16, 2012 Singapore Math® Strategies for the K-2 Teacher
PORTLAND, OR:
Clarion Hotel Airport
11518 NE Glenn Widing Drive
Portland, OR 97220

December 05, 2012 Math 911
December 06, 2012 Intro to Problem Solving Utilizing the Famous Singapore Bar Model Method
December 07, 2012 Advanced Problem Solving