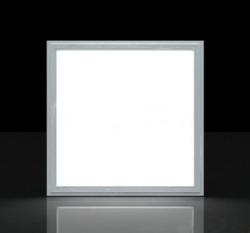 (PRWEB) November 06, 2012
Zhongtian Lighting, a top manufacturer of LED panel light in China, has announced the new [ZT-P6060-60EAA] dimmable LED panel light, which enhances its production line and strengthens its competitive ability to some extent.
Making the most use of LED technology, Zhongtian Lighting's panel light converts electricity to light with exceptional efficiency. Compared to equivalent traditional lamps, these LED panel lights consume far less power for the same light output. The model has a luminous efficacy of 84 lumens per watt, and it outputs 5063lm at only 60W energy consumption. Their pleasant natural illumination is great for all interior lighting applications making it the obvious choice for any location that requires area illumination resulting in more satisfied employees, visitors, customers, and guests, together with lower operating costs.
The panel light uses SMD 3528 chip with 744pcs LEDs. Besides, its lightweight makes it easy to transport and install. It can be installed either on wall or upon the ceiling. Three color variants are available. The warm white [ZT-P6060-60EAA] panel light fills internal spaces with warm bright illumination with a color temperature of 3000K and a Color Rendering Index (CRI) of 80. The natural white [ZT-P6060-60EAA] provides balanced natural illumination at 4000K with a Color Rendering Index (CRI) of 80. The cool white [ZT-P6060-60EAA] achieves maximum luminous efficiency of 66 lumens per watt with its cool 5500K illumination and a CRI of 70 or higher.
The compact panel is only 12mm deep, minimizing architectural and interior design issues and it employs strong but light construction to achieve its low weight. The Zhongtian Lighting's panels can accept a wide range of AC voltages – from 85 to 264 volts – making them suitable for a variety of operating environments worldwide.
Zhongtian Lighting is glad to begin providing the new and innovative panel lighting product to all of its existing cooperators, and to potential new customers around the world. For more information, please visit its website http://www.ztlights.com.