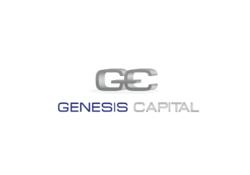 It is the busiest period for commercial mortgage bonds in the past 5 years
San Francisco, CA (PRWEB) November 01, 2012
As Hurricane Sandy bore down on the eastern United States, nearly $3 billion in commercial mortgage bond pricing was delayed by Wall Street dealers. The delay was caused by the closing of financial markets in New York City, though pricing may be completed by October 31st.
Up to this point, commercial mortgage bonds have been in high demand, with roughly $7 billion of the debt instruments being priced or announced in October. It is the busiest period for commercial mortgage bonds in the past 5 years. The primary reason for the reemergence in popularity of these bonds is the seeking of higher yields by investors. A combination of the third round of qualitative easing by the Federal Reserve, and a continuation of the buying of these debt instruments by the same has driven demand, though risk premiums were seen to widen a bit last week.
Many investor orders have already been taken for the next round of bonds, and it is expected that pricing by dealers will resume as soon as the hurricane passes and Wall Street can reopen, according to one CMBS underwriter. That being said, it could be difficult to complete any transactions prior to Wednesday, as the bond markets in the U.S. are expected to stay closed on Tuesday, in the aftermath of Sandy. This expectation is based on the urgings of the Securities Industry and Financial Markets Association that bond markets not reopen until Wednesday at the earliest. In the past, most firms have heeded the closure recommendations of SIFMA.
Some of the largest delays that were scheduled to price on Monday were an $835 million refinance on Las Vegas' Fashion Show Mall and nearly $1 billion in securities from Deutsche Bank and Cantor Fitzgerald. There is also a Motel 6 bond for over $1 billion that is due to price on Wednesday.
Representatives for the investment banks managing the CMBS declined to comment.
About Genesis Capital
Genesis is a dynamic nationwide network of seasoned commercial real estate and financial professionals that believe in the potential of today's market. Our members source assets directly from Banks, Servicers, Lenders and Private Clients for opportunity buyers. The members of Genesis have participated in commercial real estate transactions totaling nearly $7 billion.